GN Solids Control has two manufacturing plants in China. They are both pretty close to Beijing International Airport. Now GN second manufacturing plant is mainly manufacture shaker screens. Most of GN Solids Control's shaker screens are using outside of China. Until now, GN Solids Control has delivered shaker screens to customers from over 60 countries.
GN Solids Control manufactures the most cost effective shaker screens. GN Screens can be used to replace Mi-Swaco screens, Derrick Screens, NOV Brant Screens and King Cobra Screens, Fluids System Screens as well as Kemtron Screens. GN Solids Control shaker screens are totally interchangeable with those original shaker screens, all GN made screens have the exact same size as the original screens.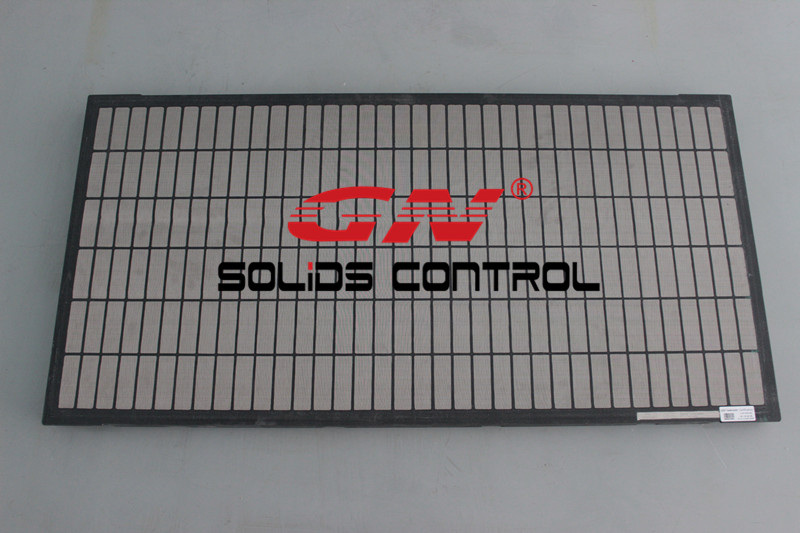 In 2016 GN Solids America LLC increased the stock volume of shaker screens in Houston warehouse. This year, GN Solids America LLC will stock more screens in Houston for fast delivery. In the next several days, GN Solids America will receive a 40 ft container full of shaker screens, most of them are replacement screens for Mi-Swaco Mongoose and NOV King Cobra/ Venom screens.
Now GN mainly stock composite frame shaker screens in Houston. Generally speaking, GN Solids Control's composite frame screens' life period is 20~30% longer than the metal frame screens, and the conductance feature of GN Composite Frame Screens are much better than the frame screens.
Inside the GN composite shaker screens, there are metal frame which are welded by robot welding machine. Most of GN competitors are using 2 layers screen cloth below API 120, while GN Solids are using 3 layers for all those screens above API 50.
GN Solids Control is always devoted to provide the best quality products to the global customers. As the first API certified manufacturer from China, GN Solids Control is also the first on to build one Solids Control branch company in USA. Besides, GN Solids Control also has one branch company in Russia. Many partners are also working very closely with GN Solids and provide after sales service on behalf of GN Solids.
The 2017 CIPPE is coming near, GN Solids Control will participate in this great show. As the top manufacturer on solids control and waste management equipment, GN Solids Control has been attending this great show for many years.

CIPPE is short for China International Petroleum & Petrochemical Technology and Equipment Exhibition, every year many oil and gas companies will come to this show and exhibit newly developed equipment, new technology and concept will also be shared. This is a great show for oil and gas professionals.
GN Solids Control has been participating in the Beijing CIPPE show for many years, and GN Solids Control also attends the Shanghai oil show in the next half year.
This year, GN Solids Control will exhibit some newly developed equipment in Beijing CIPPE. GN booth is E2218, this show will exhibit from March 20th to March 22nd, 2017. For customers if you want to visit our booth, please feel free to connect with GN. As GN factory is pretty close to Beijing International Airport and the Exhibition Center, we can show you around our factory.

This year, GN Solids Control will exhibit the following equipment:
1. GN Centrifugal Degasser
GN centrifugal degasser also called atmospheric degasser, it is especially used for compact room, the vented gas is especially used to collect the harmful gas.
2. GN 30 inch Decanter Centrifuge
Now the 30 inch rotating bowl centrifuge is the largest centrifuge that GN Solids manufactures. 30 inch rotating decanter centrifuges are mainly used for large capacity mud treating, such as the Tunneling Boring Machine working area.

3. GN Cuttings Transfer Pump
GN cutting transfer pump is especially designed to transfer high viscosity and large density drilling cuttings. As most of the drilling cuttings will get thick after stock in the mud pit for a long time, so transfer those cuttings into GN Shaker or Centrifuges should use GN cuttings transfer pump.
GN Solids Control is a famous shaker screens manufacturer who has been providing over thousands of shaker screens to global customers. It's well known that GN Solids Control has been working on designing and manufacturing shaker screens for many years, now GN Solids Control manufactures various of replacement shaker screens such as replacement screens for Derrick, replacement screens for Mi-Swaco Mongoose, replacement screens for King Cobra and replacement screens for Fluid System.
GN high quality shaker screens have been widely proved to work successfully in various work sites. GN now manufactures two types shaker screens: one is metal frame screen and the other is composite frame shaker screen. GN Composite Frame Shaker Screen can work 350 to 700 hours before broken.
In 2013, GN Solids America LLC as one branch company of GN Solids Control was established in Houston. With these years fast development, GN Solids America LLC has been cooperating with hundreds of customers in North America. GN Solids America has a large warehouse that keeps thousands of shaker screens stocking in Houston. For customers have immediate needs, GN Solids America LLC can deliver shaker screens to customer's worksites in a short period.
With the opening of GN No.2 factory, more and more shaker screens can be manufactured. GN Solids Control mainly manufactures composite frame shaker screens, now over 5000 pieces shaker screens can be manufactured every month.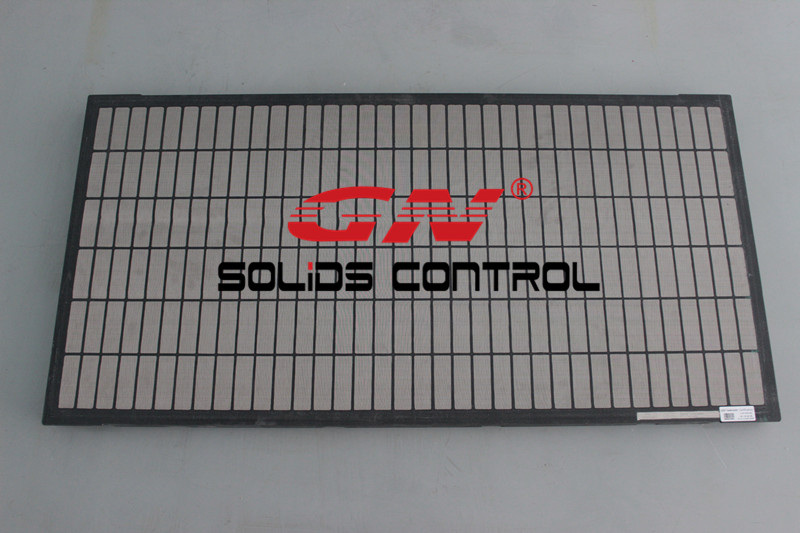 GN Solids Control is only targeted to provide the most cost effective shaker screens to global clients. In 2017, GN Solids Control will be able to provide replacement composite shaker screens for Derrick. Before GN Solids Control only manufactures metal frame shaker screens for those replacement Derrick 500 or Derrick 2000, for the future composite frame shaker screens, the life time and separating performance will be much better.
GN Solids Control always welcomes new partners to sell shaker screens in North America. Welcome to connect with GN Solids America sales office for more cooperation details.