Our HQ GN solids control China just completed one other mud recycling system for a China inland TBM project. TBM is short of tunnel boring machine, which is used to boring tunnel under ground without damaging ground surface. It is a very popular way for some municipal project and also high efficiency. TBM project also will consume large water and need special drilling mud to protect the rig and balance pressure of well. These mud is expensive and also high pollution. GN TBM mud recycling system is appreciated for this mud processing.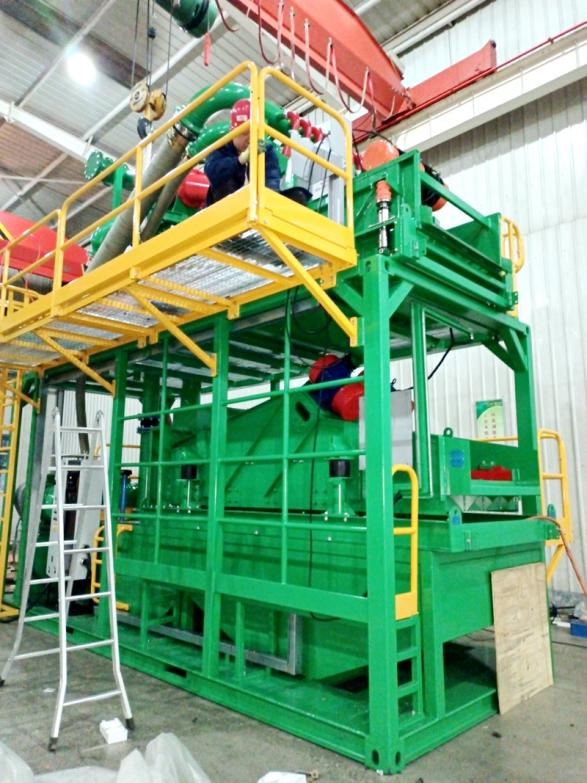 This system include one shale shake and one mud cleaner. Both equipment mounted on a tank skid. It occupied more small space and convent to transport to different job field. Shale shaker and mud cleaner are used for different size particle. The drilling sludge will pump into shale shaker first, utilize the vibration force to remove out big size particle, the removed particle depend what mesh screen you using ,as usually we suggest client to separate out 60 um particle as this stage.
The separated solids will go through shaker screen and down to bottom tank, centrifuge pump transfer it and feed into 4 inch hydrocyclone of mud cleaner. liquid and solids will separate away under the rotated flow. Clean slurry discharged out from top of hydrocyclone, and recycle using for drill. The solids will down to the bottom shaker for more once processing.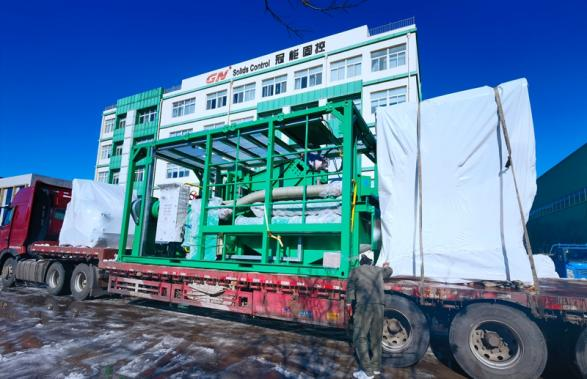 This mud recycling system is 360m3/hour, it is the biggest model of GN and fit to most TBM models of the market. However, if client need higher capacity system, we can design it. In some special project ,which may require more clean mud. For this request ,a Decanter centrifuge can be added to system for further separate, and remove out fine solids smaller than 10um. GN can provide the cost effective solution for your project, if your project have demand on our equipment ,welcome to contact us, we will be pleased to share our experience and provide technical support .