GN Solids Control is one of the most famous shake screens manufacturers. Shaker screens are largely used on shale shaker, which is one pretty common used separation equipment to eliminate liquid from various slurries.
Shaker screen is some pre-tensioned wire clothes that glued on the top of screen panel. In order to have different cut point or conductance, GN shaker screens are composed by different size wire cloth. As different shaker screens manufactures may use different size wire, so the former Mesh No. to classy shaker screens are not preciously. Now more and more shaker screens manufacturers are using API no. GN Solids Control has a Third Party to test screen parameters in order to conform to the API RP 13C standard.
Generally speaking, composite frame shaker screens are better than the metal frame screens. There are some customers who are not familiar with shaker screens can not tell the difference, so today we will compare these two type screens so you will know which one is better.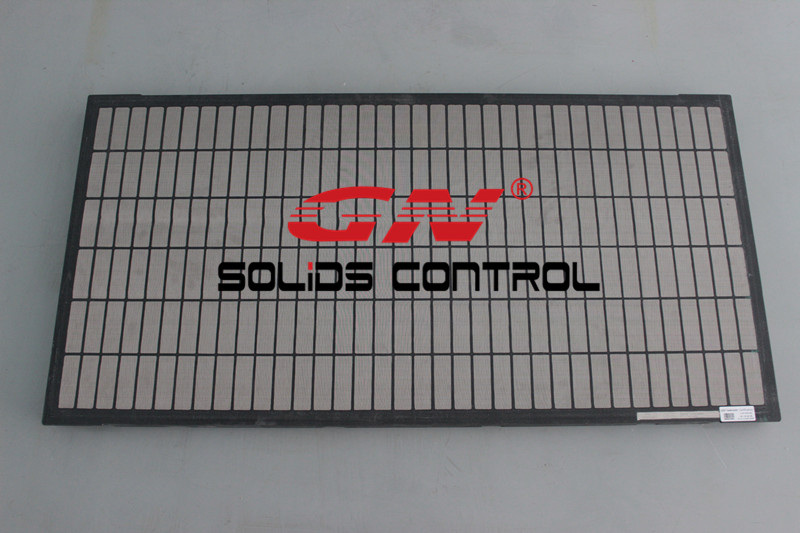 1. Weight:
Composite frame shaker screens are metal frame covered with plastic. In order to have the same size, we need to user thicker metal which result the screen is heavier.
Due to shaker screens are wearable parts, workers need to change them after use for 3 or 5 days. GN shakers screens help customers to cut huge cost as GN screens do last longer. And only one worker is totally enough to clean and change shaker screens as GN Solids uses composite frame screens which embedded with metal frame.
2. Effective using room:
When we try to glue wire cloth on the top of shaker screen, it's easier to glue with plastic compared to metal. Just in case the screen cloth does not fall off from metal frame easily, we need to use more horizontal and vertical supporting frame, so the composite frame screens have larger effective using room.
3. Separating performance:
Due to the manufacturing process is a little bit different, composite frame shaker screens are using much better pre-tensioned technology. This is pretty important for long time separating. And GN shaker screens are using 3 layers of wire cloth for all those composite screens above API 60.