GN Solids Control has focused on separation and conveying area for more than 15 years. With the 15 years development ,we built our own brand GN solids control , and GN get the reputation from the market. Reliable quality and quick response help us win lots market and built long terms relationship with many top client in the world. We do not provide equipment, but also give the whole solution for the solids liquid separation and material conveying.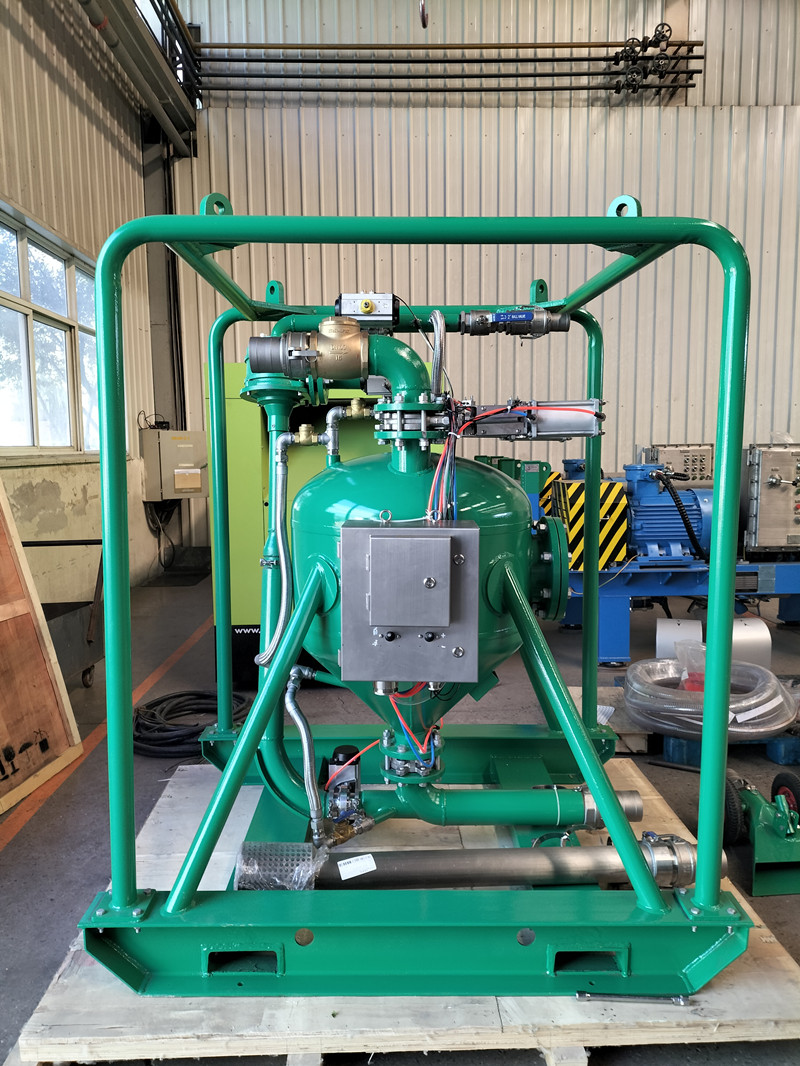 In our product line, except the normal pump for liquid transfer. We also developed GN solids vacuum pump this special type pump for high solids content material transfer and also for some solids power transfer. Different with normal pump, our vacuum pump was driven by high pressure. Utilize the air suction force and high pressure push force to suck and discharge material. All its component was driven by air include the pump valve. The normal type pump, such as centrifuge pump through the impeller to transfer liquid , but for high solids content material ,such as sludge ,drill cutting ,centrfiuge pump is useless. The solids vacuum can win this job.
last week, we delivered a vacuum pump to Asia customer, who use it to clean the waste pit. Using the pump to suck the sludge out from pit and transfer them away. In the vacuum pump , there is one venture structure, when high speed air through venture, the inside air of tank will be take away, and genera a vacuum space inside of tank. This the source of suction power. After the tank suck full sludge, through switch valve, the high speed air will directly input pump tank, the high pressure air will push the solids out of tank, and discharge them out. As usually, the pump can transfer most kind material with a little liquidity, and the most transfer distance can reach 500 meters . For some low density liquid, the distance even can reach 1000 meters.
This pump can solve most your transfer problem of high solids content material. If your have demand on it, welcome to contact us.