As we all know that many China city have more and more strictly requirement to the environment protection ,especially in the program of some municipal projects ,such as the treachless ,tunnel boring for subway etc... The treachless are more and more widely used in some project such as the municipal cable laying, sewer line of city ,but it also will custom large water and generate the sludge . As normal these sludge is forbidden to directly discharge and hard to transport because the liquidity. GN mud desander is specially used to treat these sludge . Last week we delivered 4 sets desander for trenchless project of China.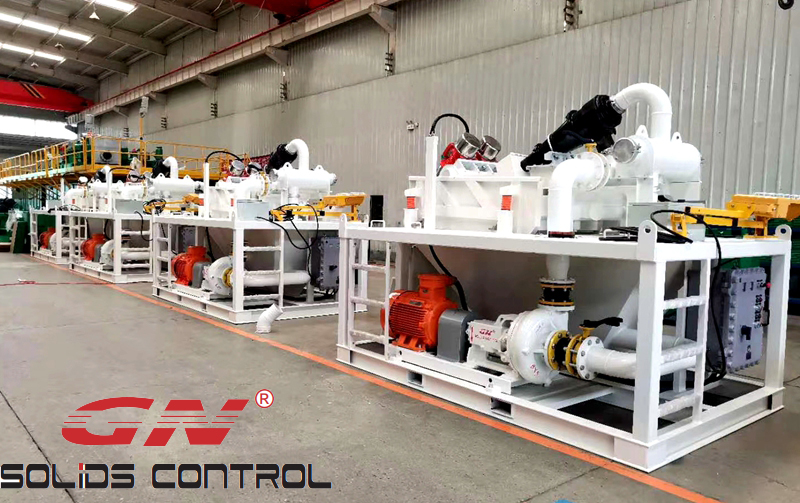 This desander is combine with hydrocyclone and shale shaker ,which capacity is 500GPM and it round 115 m3/hour. This is high efficiency simply system. From the picture you can see we equipped the centrifuge pump and mud tank. The sludge will be feed into the hydrocyclone first , and it will remove the big particle sand , then the solids will be discharged from the bottom of cyclone .and through the shale shaker treatment ,which would be further dewatering .The solids will be more dryer ,so these solids is more convenient to transport . the most important is the liquid can be recycle for the treachless again to reduce the cost of water.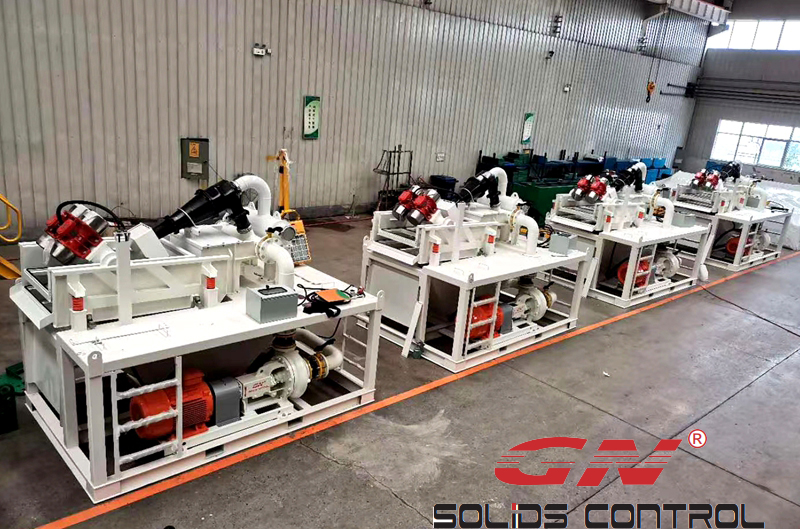 GN drilling desander is a feature equipment of GN .We used the plasma cutting to make sure every steel plate notch is more smooth with high precision. 90% welding is finished by robot ,the structure are more strength .For the vibration ,we choose the Italy Oly brand or USA Marin ,both are famous vibration motor manufacture. All these quality control measures make the equipment can win most the complex situation project and high efficiency. If your project have demand in these equipment , welcome to contact us , and we will be pleased to share our experience with you.