As we all know the decanter centrifuge is one of the most popular equipment of GN. I would like to share the feature of GN decanter centrifuge.
First , decanter centrifuge is one kind machine that easy to wear . we select duplex stainless steel SS2304 and centrifugal casting are used to manufacturing rotating bowl, and shaft for big and small end cap. Duplex stainless steel is stronger and more resistant to abrasion and corrosion. This manufacturing process also avoid intergranular corrosion and incomplete release of stress. Screw blades are manufactured as a whole piece with CNC forming lathe, leading to high accuracy of the blades and higher solids discharge efficiency.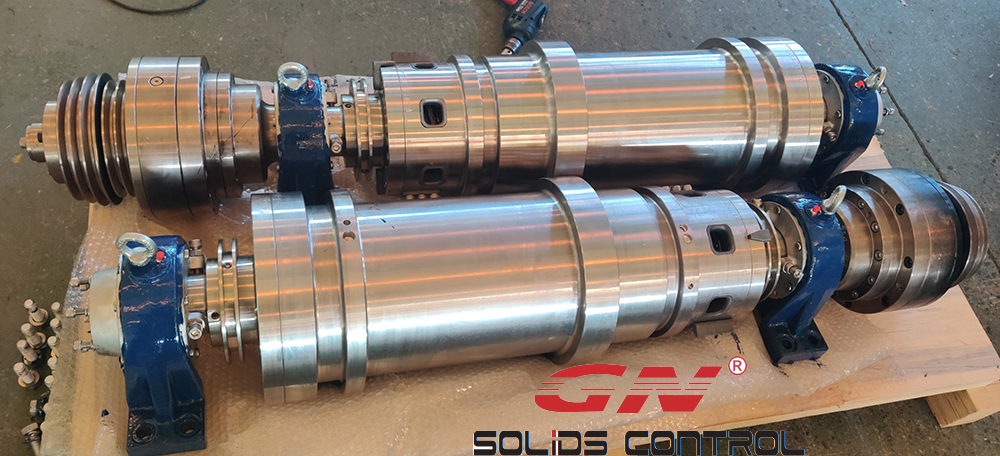 Second,optimized cone and pitch with BD plate to separate dewatering section and settling section, with deeper pond depth, longer dewatering section, dryer solids and clearer water. This also increase throughput speed. BD plate also helps solids discharge.
Third ,Less energy consumption is achieved with bigger pond depth, making decanter centrifuge use less energy. This also reduces turbidity flow of liquid to make separated water clearer, less wear on end blades which makes screw lastlonger.Dual cone angle is available for specific high solid concentration materials. The rotating bowl have two cone angles, which reduced discharge resistance and increase treatment capability while maintaining clarify of water and dryness of solids.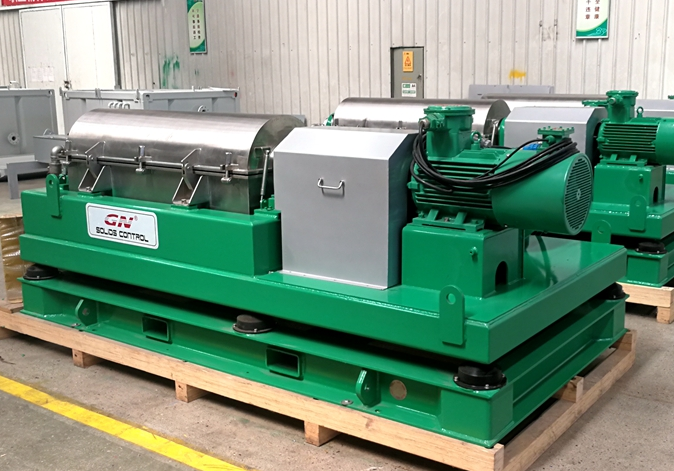 Third, All the rotating parts are made with high accuracy CNC machine. After that 3 step dynamic balancing is done. One is the balancing of rotating assembly at 1800RPM, balancing at real high speed and the balancing of whole machine to ensure stable operation of the decanter centrifuge at high speed.
Fourth,Part of centrifuge select the protected tiles and special design for easily operate and long lifetime .Discharge ports are specially made tungsten carbide with excellent anti-abrasion capability and less fragility;Easy opening mechanism is used so that one man can open the collection box cover for easy access of equipment; Hydraulic removing mechanism is built into main shaft, which reduced pulling force by 90% when removing main bearings, this helps to ensure the safety of the bearing and high precision parts; Both motors are placed in one end of the decanter centrifuges for more service space and spill of slurry to impact service life of motors;Oil lubrication is used to lower bearing temperature and clean bearings;
Fifth, select SKF premium bearing is used for longer service life, and the Real time monitoring of decanter centrifuge's working condition for overload, bearing temperature, vibration, lubrication pressure, drive currents and screw torque and alarm .
All these feature make GN decanter centrifuge is one kind stable and reliable equipment ,If you want to know more , welcome to contact us.