GN Solids Control focus on solid liquid separation, GN Shaker Screen supply screens for all the screening separation machine, no matter it is hook strip or pretensioned, or the coase screens for the desanding plant.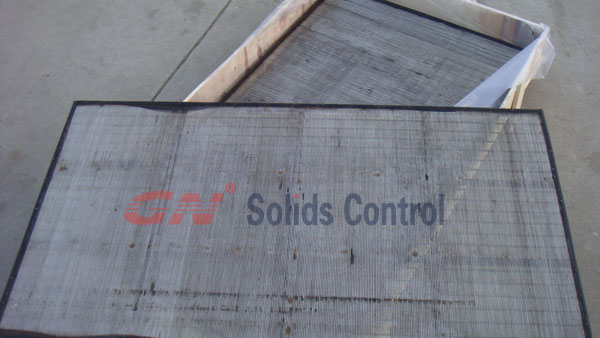 This screen got just one layer, but very thick & strong wireline.
Desanding plants are employed to remove soil partcles in drilling muds and support slurries used in foundation engineering. They can be either water-bentonite, water-polymere, or water-cement and bentonite suspensions. Desan-ding plants have further applications in gravel pits, in the mining industry and in microtunneling projects. GN Solids Control usually offer 3 options, 50m3, 120m3, 240m3.
No matter which model, the drilling fluids with big particles need to be pumped or transferred by air compressor,
to the shale shaker first
, then to the desander / desilter cones, separted disposal from cone will go the fine screens underneath. Here the first step is coase screen as mentioned, and fine screen is usually the pretensioned screens with fine mesh.