Are you still looking for the most cost-effective shaker screens in the States? Are you still headache for the shaker screens delivery time? We have the answer for you, come to visit GN Solids America in Houston, TX. We have thousands of shaker screens stocking in Houston.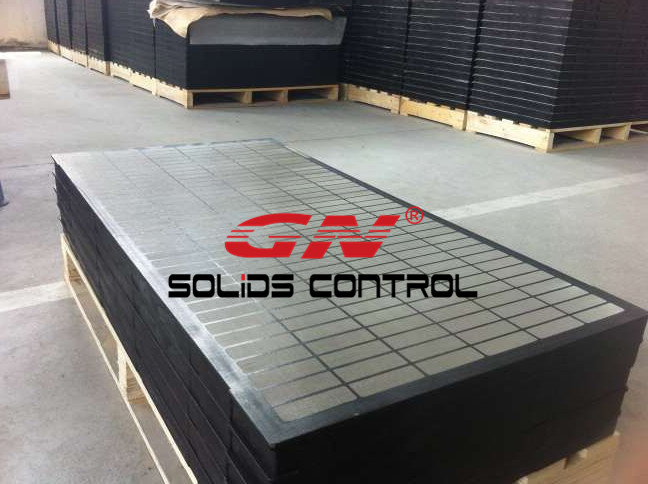 GN Solids Control is a top shaker screen manufacturer. Every month, GN Solids Control manufactures over at least 5000 pcs shaker screens. GN Shaker screen product line covers almost all the famous shaker screens like replacement screens for Mongoose, King Corba/ Venom, VSM300, Derrick 500 and 2000, FSI500 etc…
Most GN Solids Control shaker screens are composite frame. Compare to the traditional metal frame one, GN composite frame screen has the following advantages:
1. Larger Effective Treating Room
Due to the traditional metal frame screens need more supporting frames, its effective using room is relatively smaller than composite frame screens. From this point, the composite frame shaker screens also have large treating volume for same size shaker screen panel.
2. Lighter weight
Inside the Composite Frame screens are welded metal frame, which are covered with high quality composite material. So for same size shaker screens, composite frame screens are lighter than metal frame ones.
3. Longer use life
Due to the manufacturing process is a little bit different, GN Composite Frame Screens are using pretension method to fix the shake screens. This will help the shaker screen wire cloth in a flat panel and also easy to penetrate.
In order to provide the best quality shake screens, GN Solids Control is using famous brand wire cloth such as YKM. As we know, many global shake screen manufacturers are using the same brand wire cloth.
GN Solids Control keeps those regular used shaker screens stocking in Houston. Different API no. ranges from API 10 to API 325 are all in stock. One last good advantage is GN made composite frame screens are more rust-proof even stock for 2 or 3 years.