8 sets screw conveyor and 8 sets screw pump are ready to ship to Africa, which will be used for the waste transfer in oilfield. Such as the drill cutting ad some other waste material. Conveying equipment is one of main business of GN. Mostly we sold out conveyor equipment with our separation facility, such as Decanter centrifuge, shale shaker.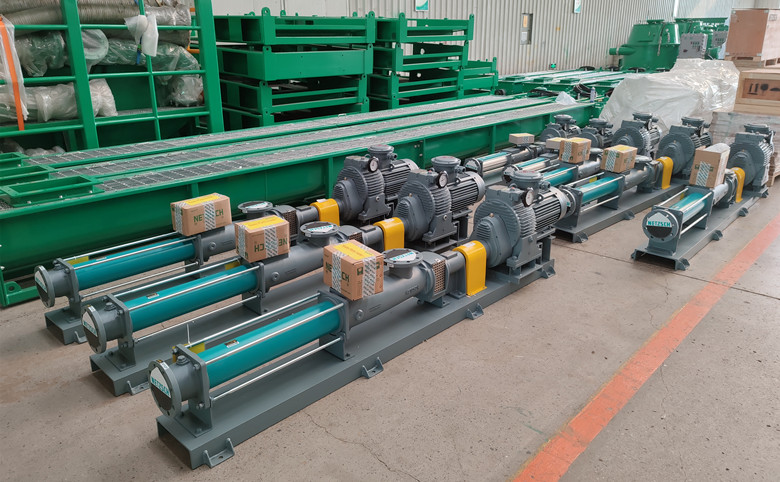 Screw pump is also one kind dosing pump. Mostly, we use it as feeding pump to transfer slurry into Decanter centrifuge since the flow rate is stable. The electrical control can adjust the flow thorough change the rotated speed of screw pump. GN cooperate with NETCH one German pump brand. After installing motor and connect with centrifuge control box, we combine the screw pump and decanter centrifuge into a system. All will be automatic controlled on the central control box. The operation is very easy and stable. GN screw pump treating capacity from 10m3- 90m3 with vary model.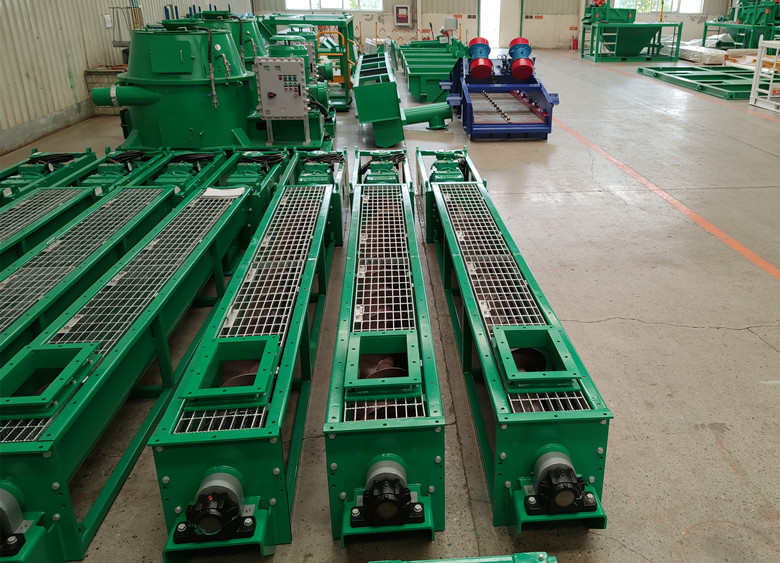 Screw conveyor is the most application transfer machine in waste management. Through the screw rotating to push the solids go ahead, and transfer it into the target place. The screw is installed inside of conveyor box, there is no leaking when transfer it. GN screw conveyor is module design, one entire conveyor is consist with several standard section, one section length is 12 ft. The user can decide how many section then need according to the actual project, and combine these section into one machine to fit the transfer distance. When client need to transfer material from lower place, client just need to adjust the support frame under the conveyor to change the transfer angle. It is very convenient because the support leg height is adjustable.
Compare with other kind transfer equipment, screw conveyor running is stable with high transfer capacity. And it cover a small area to save space. Screw conveyor also can customized manufacture according to your project. Actually we sold several sets customized conveyor to Mexico. If you have the demanded on these equipment, welcome to contact us.