GN has focused on the solids control inquiry for more than 13 years, now we have been the leader. For this year the third facility with 8000 sq meters will come into service.And in the new facility will use much robot to replace labor to make sure the more stable quality and improve the production capacity. Actually now 90% work is finished by robot for some products ,such as the shaker screens , the steel structure welding. GN full experience to provide equipment and service for different project ,and our equipment has the good performance in different hard working situation. Such as the desert , the north pole area and also the offshore drilling. Last week we delivered 2 units mud cleaner for the offshore drilling projects.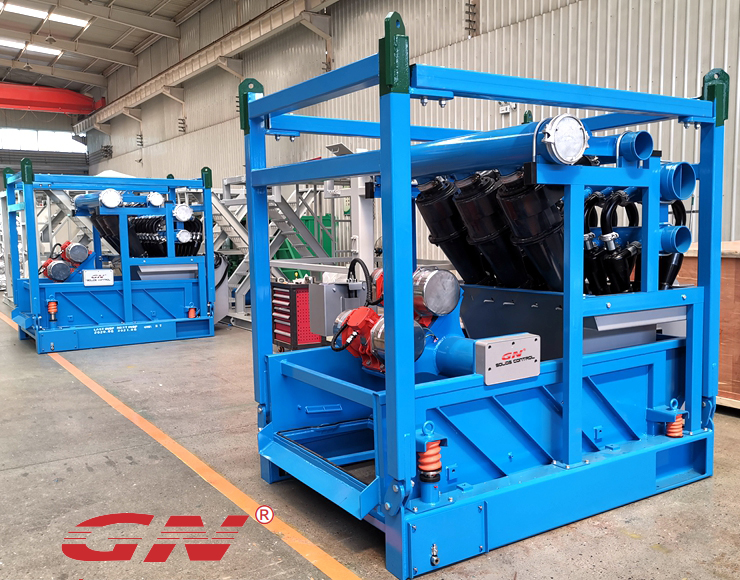 This mud cleaner is GNZJ594F-3S16N, which capacity is 360 m3 per hour .It is combine of GN594 shale shaker ,desander and desilter. 594F means the GN594 shaker, it is self develop equipment of GN. The 3S means it has 3 sand hydrocodones and 16N represent 16 units desilter hydrocyclones .As just told that it will be used on the offer shore drilling .So we weld the lift ring to convenient lift . And it is also the compulsorilyrequirement if the equipment used for offshore. It must comply the CCS standard .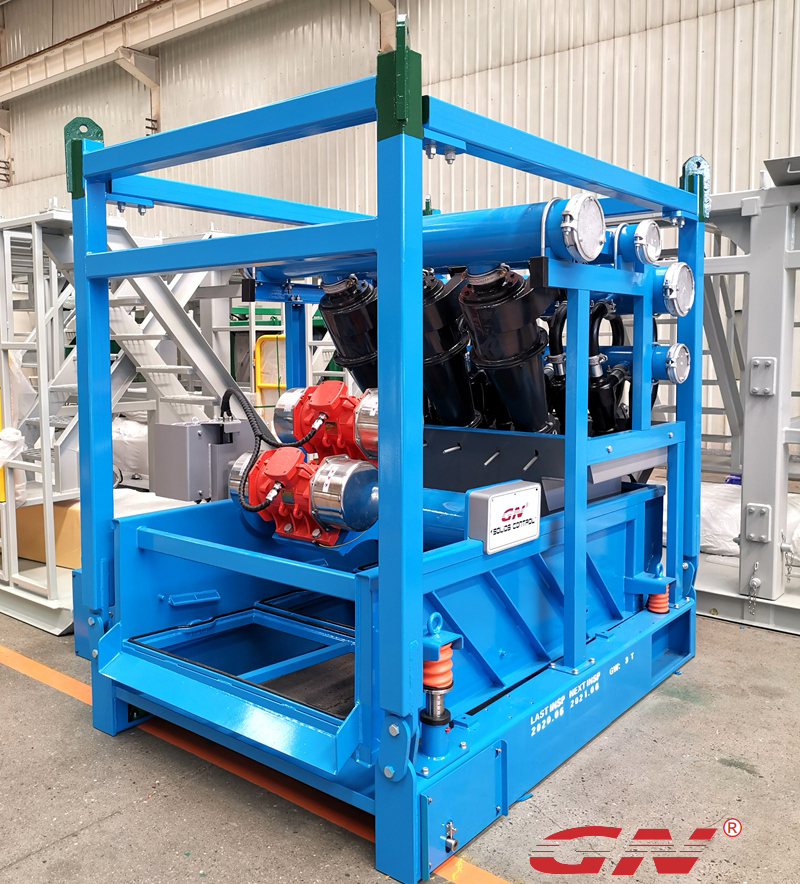 This mud cleaner used the OLI brand vibration, it is famous brand of Italy. The shaker screen can use the mongoose screens or G59E that made by GN. To deal with different hard situation ,GN choose the special paint to anti the corrosive from the wet sea air. The control panel is meet the IEC EX or ATEX standard ,and for some electrical part we choose the SIMENSE and ABB, which quality is more reliable and it is easy to fins the replacement part from your lock SIMENSE or ABB distributor.
If you also have the project need solids control equipment , welcome to contact us , we will be pleased to provide the technical support and share our experience.