More Shaker Screens Just Arrived in Houston
GN Solids Control has established the Houston branch company GN Solids America for several years. Although GN Houston Branch Company is still a new company, drilling companies in US, Canada and Mexico is getting to know GN.
GN Solids America LLC has a large warehouse in Houston which reaches to 33,000 square feet. Many solids control and drilling waste management systems are in stock, such as shale shaker, mud cleaner, decanter centrifuge and cuttings dryer. Thousands of shaker screens are also stocking in Houston warehouse for quick delivery.
GN Solids Control manufactures various shaker screens such as replacement screens for Derrick 500 or Derrick 2000 series, replacement screens for Swaco Mongoose, replacement screens for NOV VSM 300 or NOV King Cobra screens.
All GN shaker screens are wire mesh weaved and manufactured according to the API RP 13C standard, which is a common standard when name different API nos. GN just opened another manufacturing plant which quite closes to GN headquarters. This new plant will mainly manufacture composite material shaker screens.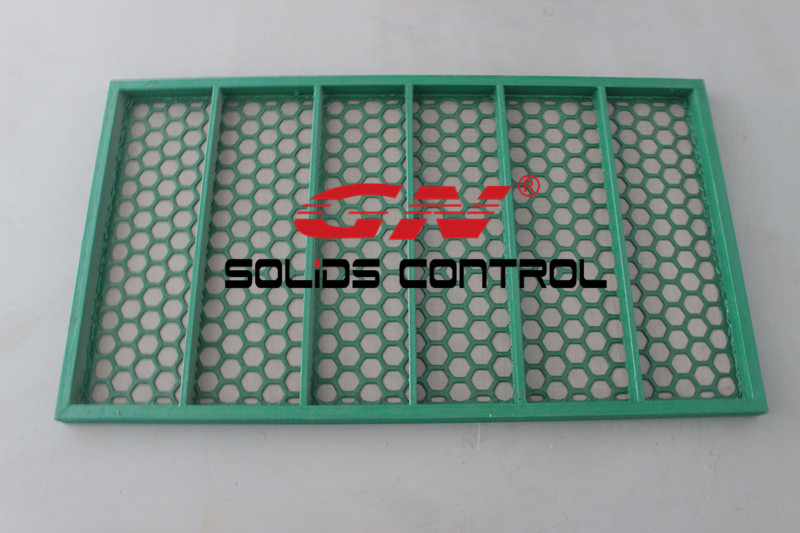 As we usually divide the shaker screens by two types: one is metal frame shaker screen and the other is composite frame shaker screen. Composite frame shake screen is widely seen on Mi-Swaco shaker screens. If you comparing the effective separating area, you will find the composite frame shaker screen has more opening area than the metal frame screen. And due to the pretensioned technology, composite material shaerk screens can be used longer than the metal frame screens although the composite type price is a little bit higher.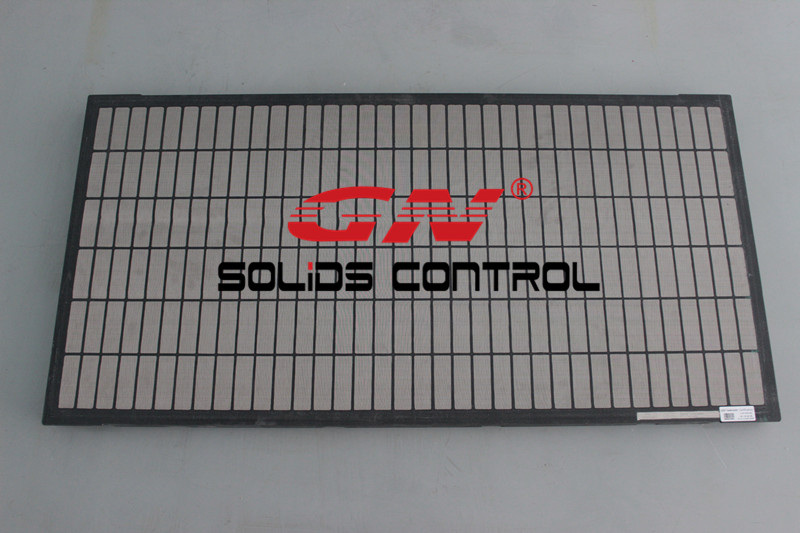 From the long run, using composite material shaker screens will help to cut cost for drilling companies. Many customized shaker screens are also provided by GN Solids Control. GN Solids America LLC now is working with many large drilling companies; they keep purchasing shaker screens from us regularly. GN also provides customized logo with the permission of our clients.