With the 15 years development, GN has got his reputation from the market because the good quality and after sale service. As we all know, at the beginning of GN found , GN main serve the petroleum industry to help drilling equipment treat the drilling mud. GN grow up quickly and gathered the full experience as we provide more and more various projects. The rich experience and the company culture that provide the best solution to client are our best treasure.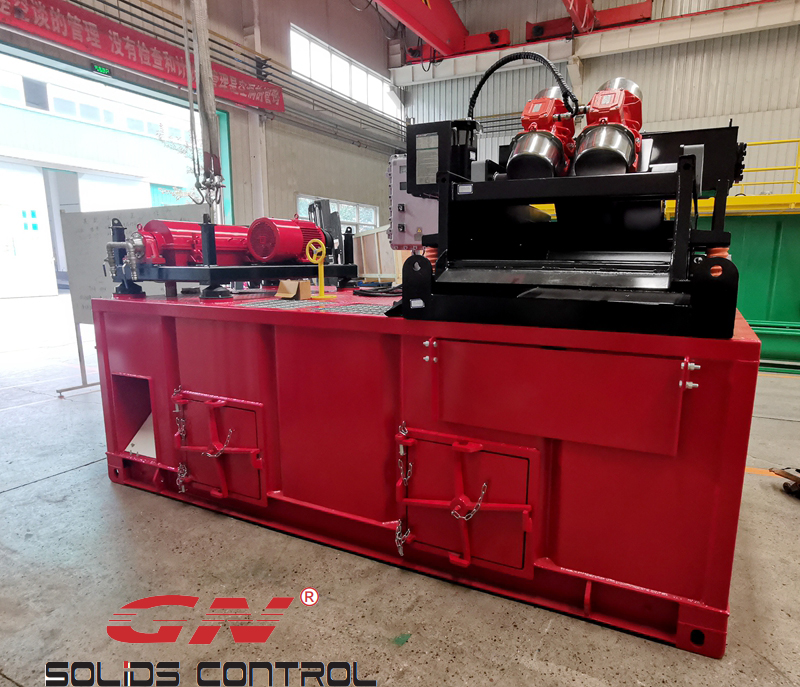 Last week we delivery Mini solids-liquid separation system fro European client. European has the most strictly require to the quality, but the client finally select us the partner.This system is a full customized , which specially designed for client project. Include the color, capacity and electrical system. This system include the GN752 shale shaker and GN223 decanter centrifuge. Both the two equipment are the smallest capacity model of GN. GN 752 shaker is a mini shaker with only 45 cubic meter treating capacity. The vibration of shaker is Italy OLI, which is a famous motor brand with reliable quality. Actually GN always choose the famous brand as the supplier. Such as the SKF bearing, SEMENSE electrical component etc. The big size solids in the material will be remove out by the shaker, and then the fluid will get into the below tank. The feeding pump will transfer the fluid into the decanter centrifuge, which can separate out the tiny solids under the high G force generated by the high rotated speed. After the system treated, we can get the clarifying liquid and dry solids. The liquid is enough to recycle into the drilling mud system for reusing.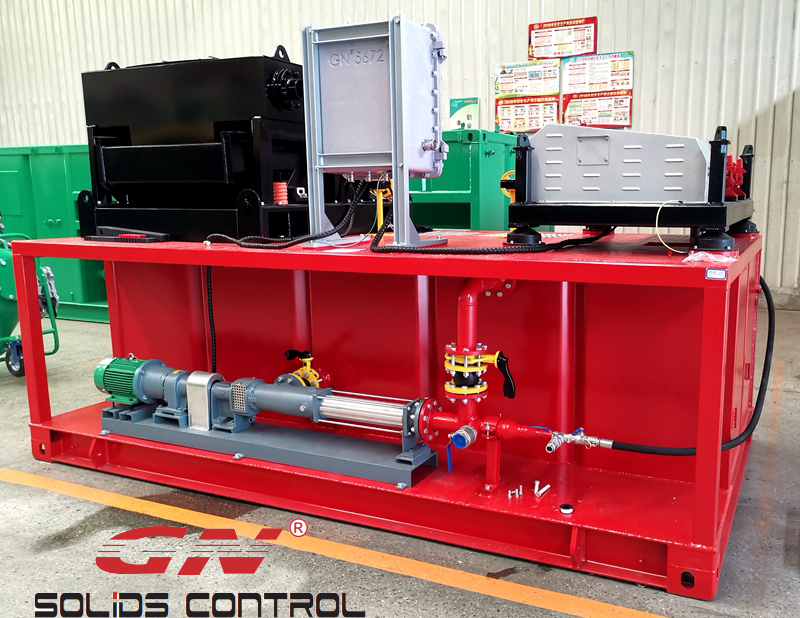 This system is environmental friendly and economy with low power. It is continuous working system with high automatic. If you also the similar project to separate the liquid and solids, welcome to contact us. Our USA branch and China HQ both will be happy to share the experience and quote.