Last week we delivered 2 units GN vacuum pump to oil gas industry. This 2 units pump will be used for oil waste clean and recovery. As we all know GN has 4 models about vacuum pump based on different kind transfer capacity. They are GNSP-40B, 20B,10B, and 05B. For this order, client purchased 2 units 05B ,our mini model.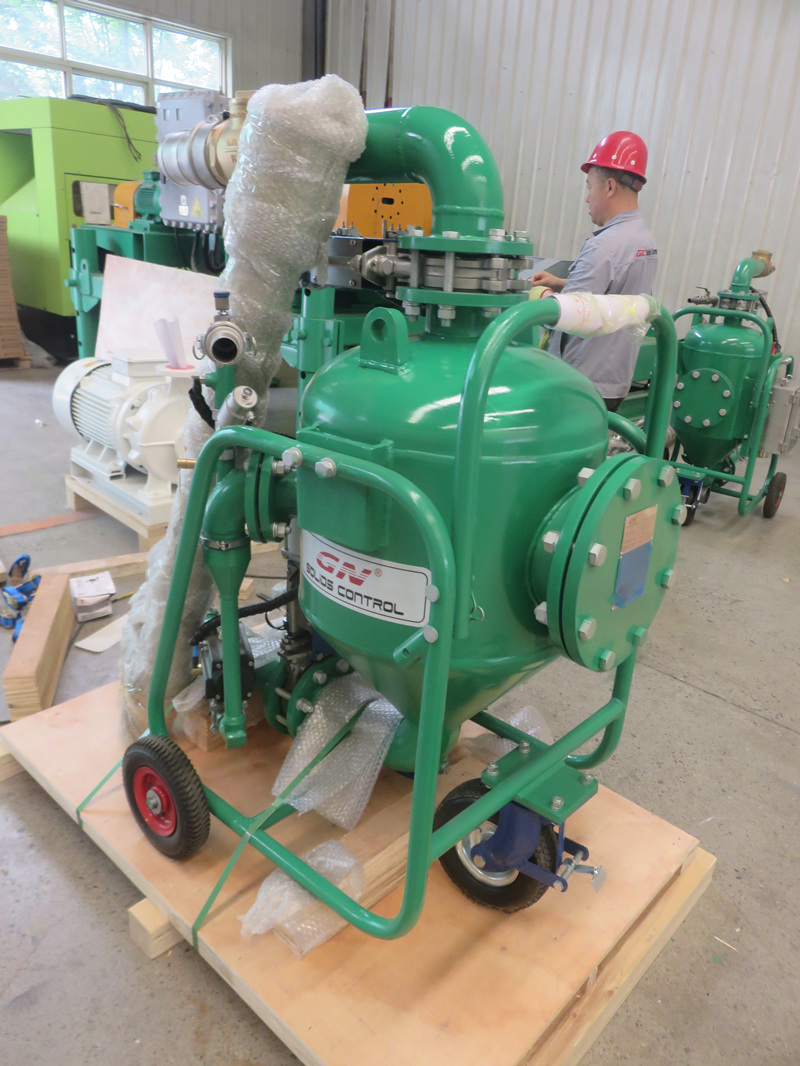 GNSP-40B is the biggest model of GN. The treating capacity is about 40 cuber meter per hour. normal used to transfer high viscosity oil sludge or some high solids content liquid. 20B and 10B are smaller model ,we sold lots to chemical industry, environment industry. Same with this 2 units model , GNSP05B also equipped wheel for user easily to move them indifferent job site. 05B is the smallest model for GN,which is only 5 cube meter per hour treating capacity. When our engineer design it ,they tried to make the pump size as small as possible. Because this pump was designed for clean dirty, especially inside of cabin and offshore drilling platform.
This order client use it to recycle oil spill, only need 1 operator to run the pump. This pump was provided different types clean suction head ,some one looks family collector, which help operator can clean all tough angle. This pump was driven by high pressure ,no electrical component. It can be used every address where high requirement to explosion proof standard. Especially the oil gas industry. The long transfer distant almost 100 meters. Client can directly transfer the waste to somewhere they want. Save lots labor and improve working efficiency.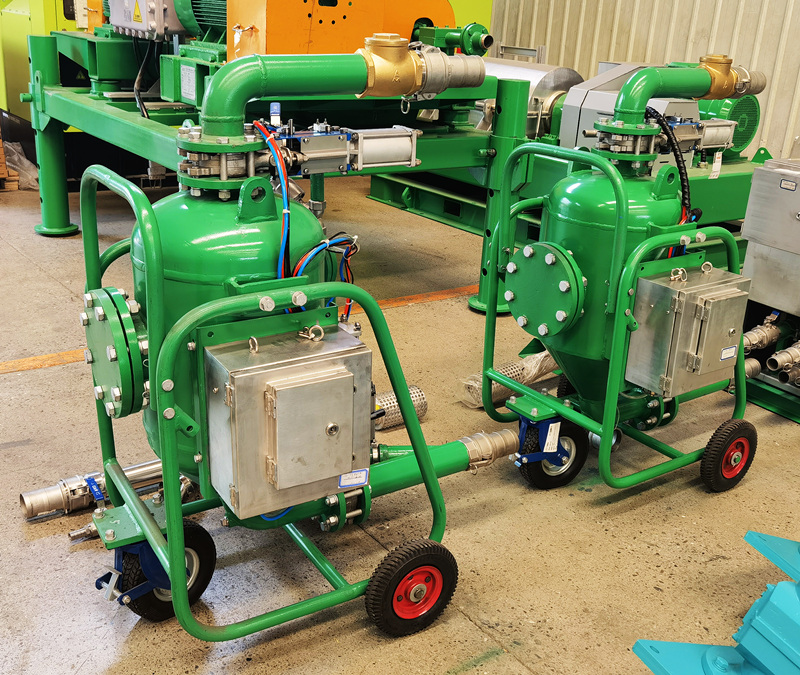 This pump have several application, water, oil sludge,some solids powder material, crude oil etc. The strictly quality control and special structure of equipment, make this pump is very stable with long life time. It almost has no spare parts.
The pump is getting more and more popular in market, if you have demanded about them, welcome to contact us.