In Latin America and south America, such as Peru ,Chile, Mexico etc. The mining industry of these country is very developed. However ,in the mining process, which will use large water to flush the mining ore , and genera large slurry. Which is high pollution , the sludge with long time accumulation, the quantity is huge. Almost every mining have a huge sludge pit. It is very necessary to treat these sludge ,and recovery the oil.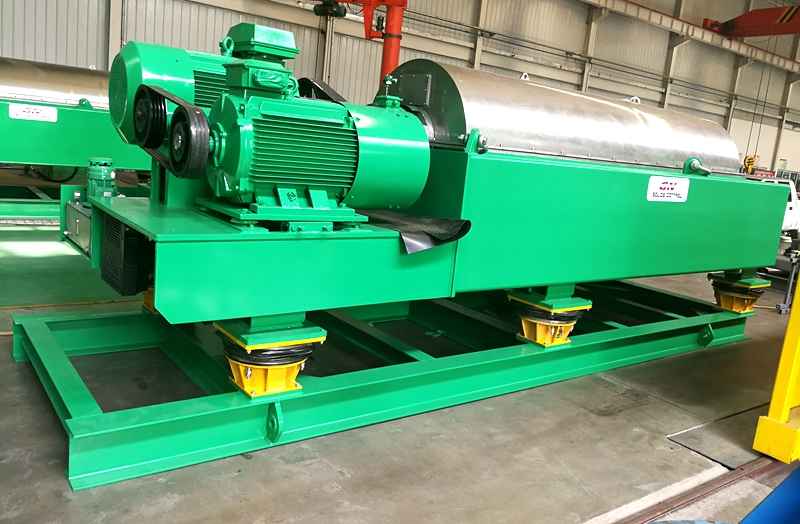 Last week , we receive inquiry form Peru customer in mining. They have a big issue of sludge in their mine. This customer want us provide solution to process these sludge , otherwise they have to built a new job site for the mining.Client require us recovery the water and dewatering the solids. The recycled water will be reuse for mining, and the dried solids will be transport to landfill near the job site. It is a huge treating capacity ,in the rainy season ,the flow rate can reach 360 cub meter per hour, 30% solids content , particle size centralize over 400 um. For this project, we need to use the big capacity equipment.
Firstly, GNZS595 shaker screen. 3 units shaker, the treating capacity can reach 140m3/hour. It will equipped PU shaker screen to anti wear for long lifetime. In this process, the particle bigger than 400 um will be remove out. And then the discharged liquid will be feed into GNLW764 decanter centrifuge. Which is the biggest mode centrifuge of GN, every hour can treat more 120 cub meter slurry. In this process, the particle size bigger than 5um will be separated out , and it does not need to add any chemical medicine. The moisture of discharged solids will less than 40%, which will dry enough for landfill without any liquid leakage. Water will be stock for mining.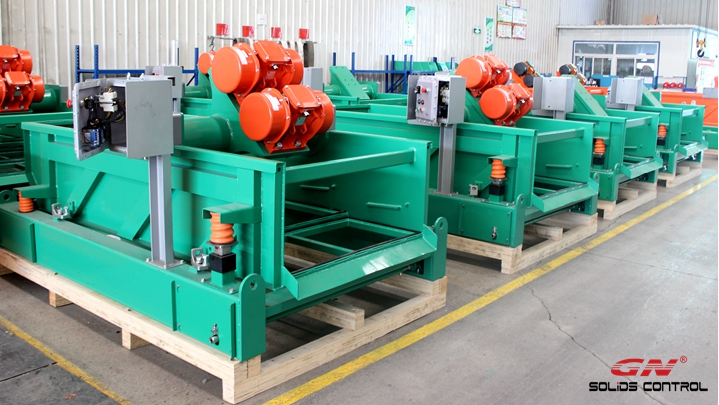 GN has series equipment for waste management , and provide the technical support. If your project have demand on these separation equipment, we will be please to share our experience.