In oil gas industry, the oil sludge always the most tough thing for people to treatment. Oil sludge can not be naturally degradative and it can exist for many years with high pollution. Oil gas industry generated large oil sludge when drilling and oil storage. The oil basement drilling mud after treatment by solids control equipment, the drill cutting is one kind of oil sludge. All environment laws of different countries ruled that these kind sludge must be treated and not allowed to dump into nature environment. In other hand, oil sludge drilling mud also content drilling mud can be recycle for reuse, and as we all know drilling mud is very expensive. Whatever about the environment protection or reduce the drilling cost, the treatment of oil sludge is very necessary.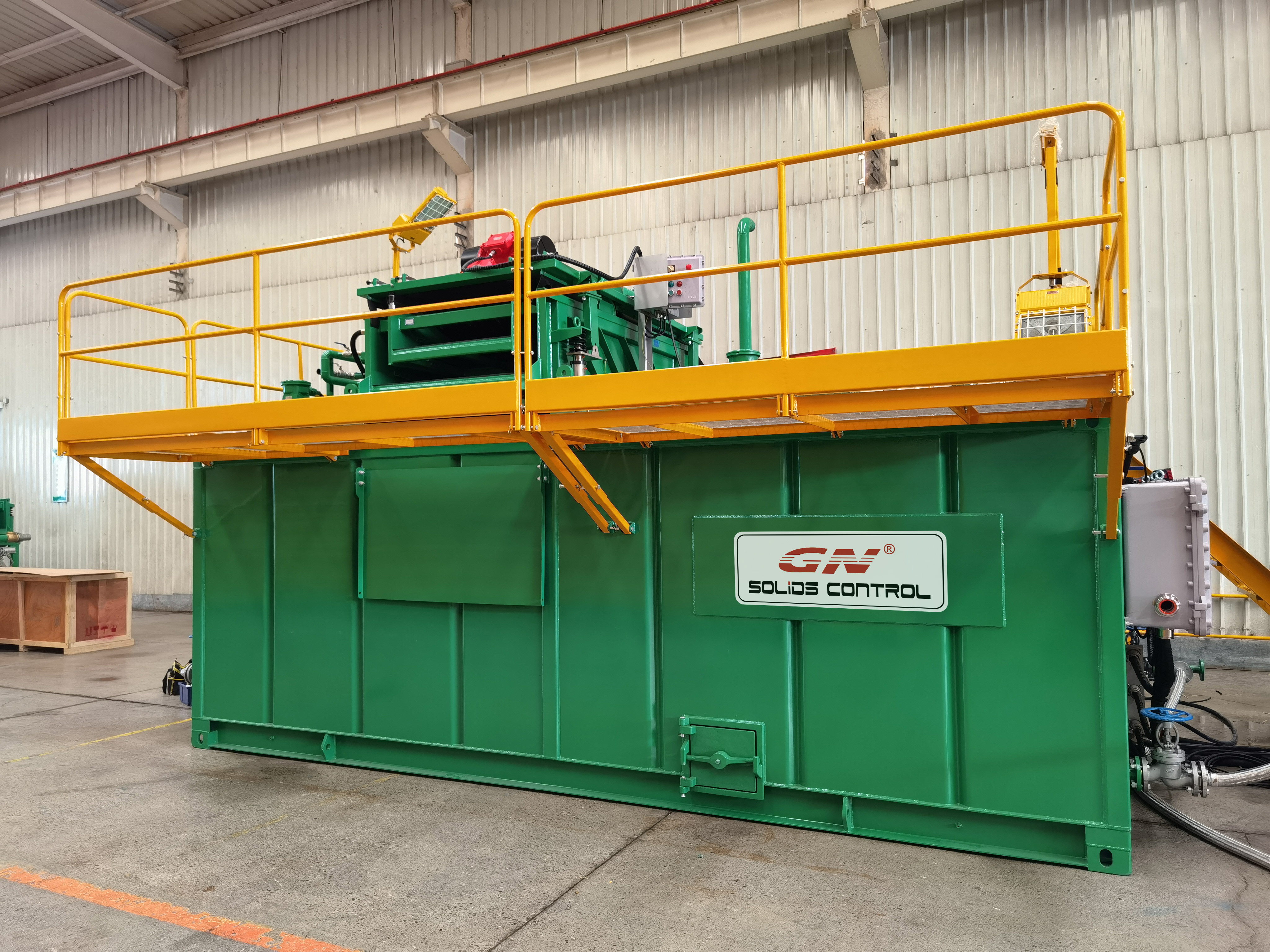 Different with drilling mud. Crude oil store always generate large sludge. Almost in all crude oil tank ,there will be settled lots of sludge on bottom. All we sure these sludge include lots valued crude oil can be recycle. For this kind oil sludge , GN developed oil sludge treatment system.
This system include chemical doing module ,thermal module, shake module, Decanter centrifuge module and also disc centrifuge module. As we all know, in low temperature, the oil is hard to separated off from solids. and we have to mixed with water to dilute the solids content, meantime wash the oil out from solids. In this case, higher temperature will be better for separation. Our thermal module can heat the sludge into 70 degree. After that we will mixed with emulsion to change the oil into some status that can be separate away with water. After that , slurry will be process be shake to remove out lot of solids, and then decanter centrifuge to remove fine solids. At last, feed into disc centrifuge to separate the water and oil away. In this system, we can get the very clean water and oil,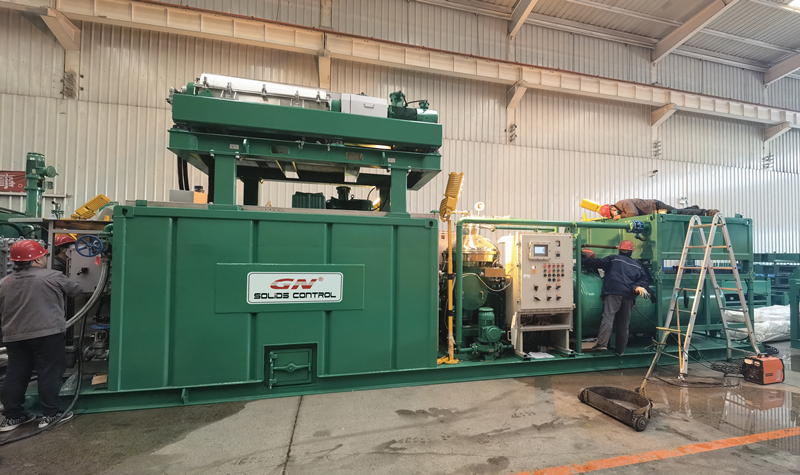 To different project, GN can provide several model with different treating capacity. You will be welcomed to contact us for more info.