As we all known , GN main business is solids control and serve the oil gas industry. But for recently years, GN Solids Control cooperated with more and more client from environment industry. We provide the dewatering system to north America market. USA and Canada both have almost the most strict rules for the waste water discharge and treating. Remove out the solids from the waste water before discharging which is very necessary to protect the environment, or recycle the water for reuse. This week we just completed the GNMS-200D dewatering unit for Canada client, and it will be shipped to Canada recently. It is a 200 GPM water treatment system, it is the smallest system of GN. Actually we had exported several sets hydrovac slurry dewatering system to Canada for drilling mud treatment. Each system capacity is bigger than 40m3/hour.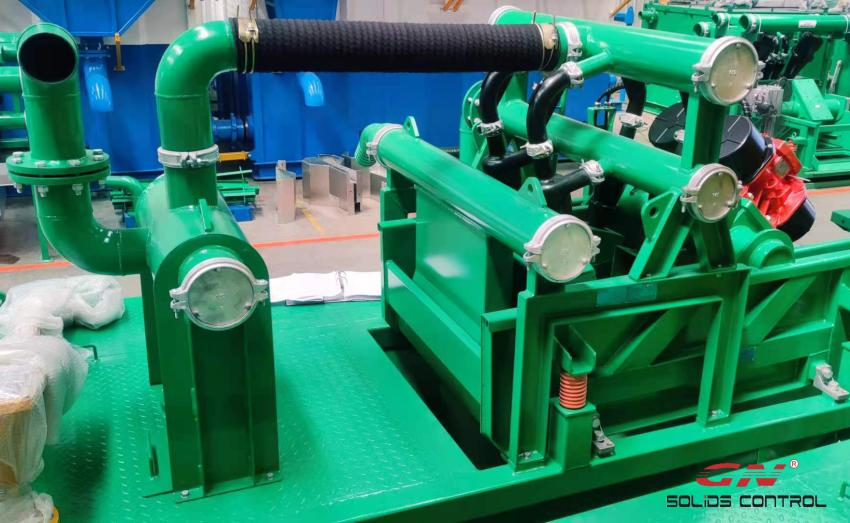 Today we main want to share the 200D system. This system dimension is 3000x1900x2500mm. All equipment was mounted on a skid, it is very convenient to transport in different job site. This 200D system was designed for HDD slurry treating. The system main equipment include one unit double deck shale shaker, hydrocyclone, centrifuge pump, mud tank and also mud tank.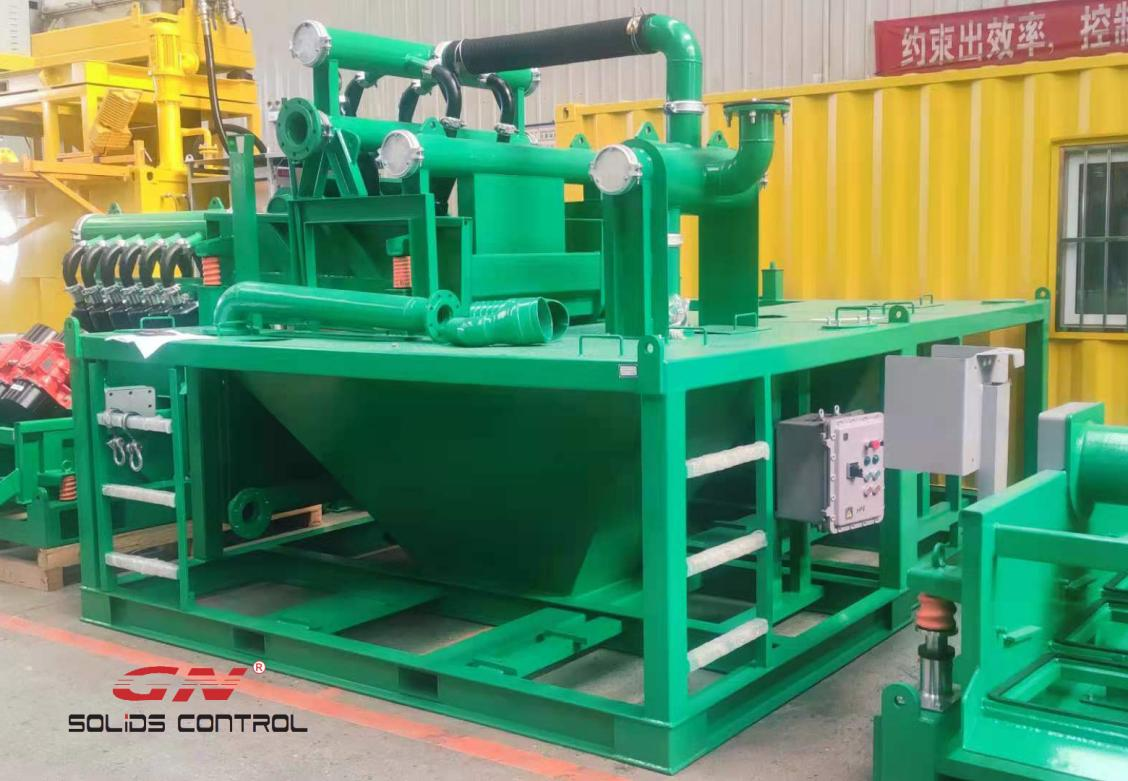 The slurry firstly feed into the bottom deck of shale shaker. This deck equipped low mesh shaker screens, which main used to remove out the big particle bigger than 60 um. The liquid will go through shaker screen and down to bottom tank. There is a centrifuge pump will suck these liquid and feed into hydrocyclone. Under the rotational flow, involved 20um particle will be separated away clear liquid. The light clear liquid will be discharged out system for reusing. Solids will down to up layer shaker deck, through the vibrated force and high mesh screen , the tiny solids will be filtered. Liquid go through the up screen, and down to bottom shaker for one more cycle treatment. After treating by this 200D system, most solids can be remove out, but still mixed lots of tiny solids. If you want to get more clean water, GN decanter centrifuge will be the other optional.