Last week we delivered one unit GNLW363 decanter centrifuge to our Bolivia client. This decanter centrifuge was used for the drilling mud treatment. It is the first time for this client to use our equipment. Client had known GN decanter centrifuge from other user, actually GN decanter centrifuge is vary popular in Latin America, and we had exported more than 50 units decanter and several sets solids control system. Competitive price with stable quality help us to gain many clients from Trinidad, Mexico , Peru and also Brazil. To provide quick service, we built out America branch in Houston. Both north and south America client are convenient to contact us for immediately response.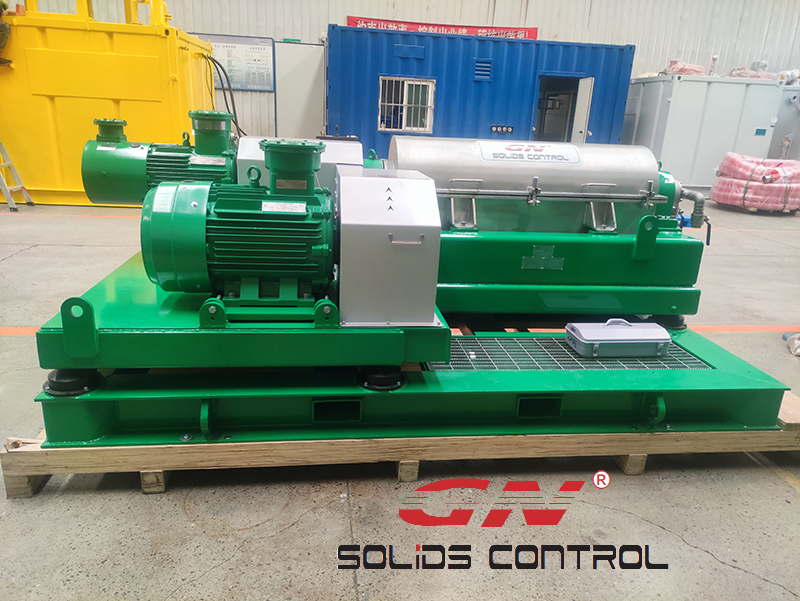 GNLS363-VFD is the second small decanter of GN.Which most used for some client that have a low requirement to the treating effect, such as drilling mud. The length of centrifuge bowl is 1271mm, it is 3 times of diameter, it is not enough long for some material treating with high requirement to the discharged liquid. However, 363 decanter is the best option for drilling mud treatment. If you want more better separation effect, we can provide 364 decanter with 1512mm centrifuge bowl.
363 decanter centrifuge equipped one 37kw main motor and 11 kw back motor, the total power is 48kw. But in the actual application, the power consumption is around 32kw. VFD control is different with fixed speed drive, the rotating speed is adjustable. The max speed can reach 3200RPM and generate 3063 G separation force. The max treating capacity is round 45m3/hour. The higher solids content material will reduce treating capacity, and we usually suggest the best solids content is 10% when feed material to decanter. If the solids content is too high, a shale shaker for pretreatment is necessary to reduce solids content.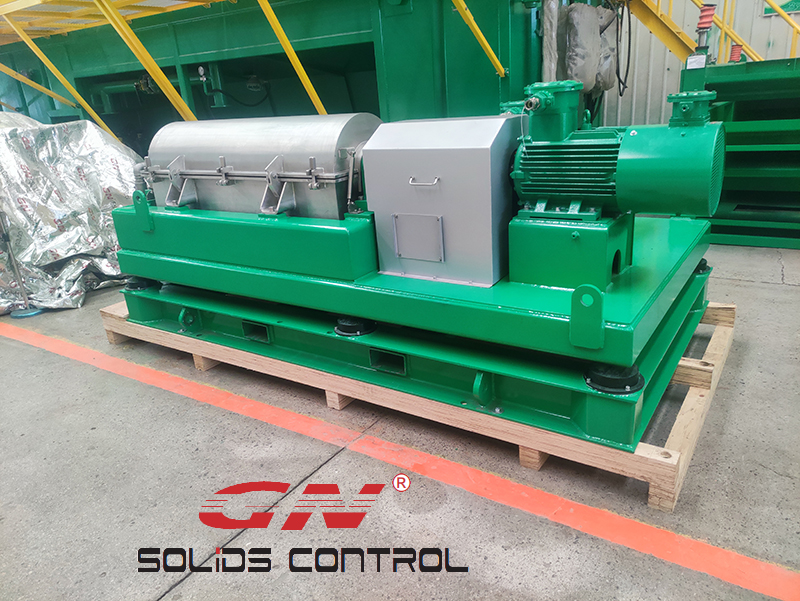 GN decanter centrifuge is our featured equipment, and has several series with different treating capacity, if you have demand on solids-liquid separation, welcome to contact us, we will be pleased to share our experience.