GN Solids Control manufactures many different kinds of shaker screens which can be used on competitor's shale shaker directly. With these years onsite feedback, GN Solids Control has kept upgrading GN shaker screens in order to have a better separating performance and longer life.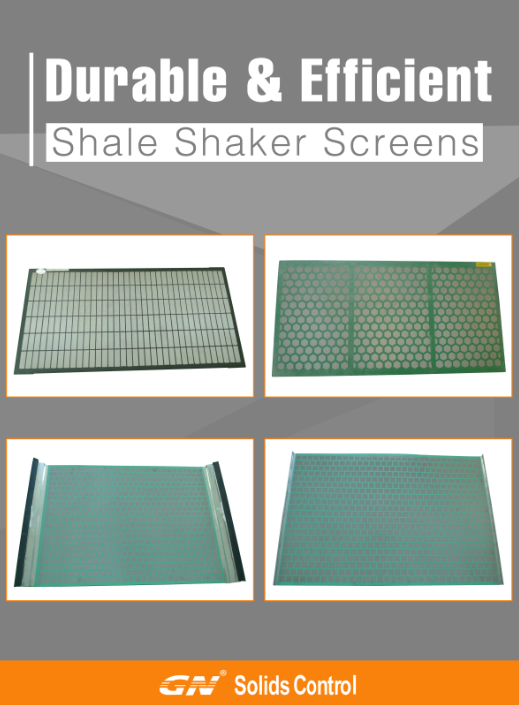 GN replacement shaker screens are including GN steel frame shaker screen and GN composite frame shaker screen if you divided them by materials. These replacement screens can be used on Swaco Mongoose shaker, NOV or King Cobra Shaker, Fluid System Shaker, Derrick Shaker etc.
GN pretension shaker screens for shaker GNZS594 are very convenient to mount. Those 4 pieces shaker screens are fixed by GN patented wedges, which can be punched out by hammer and can be easily done by one worker.
GN screens have been exported to more than sixty countries due to remarkable cost-effective. Screens are widely used for oil and gas drilling or HDD drilling. Since the oil price went down last year, many drilling companies have been trying to cut cost, GN shaker screens are always the best choice for them.
GN solids control has some regular clients; they keep purchasing shaker screens from us every month, sometimes GN ship several 40 feet containers to them as it helps to save shipping freight. For large clients, GN Solids Control also provides some discount based on the purchase quantity.
As a branch company of GN Solids Control, GN Solids America LLC has a large warehouse located in Houston, various shaker screens are in stock for fast delivery. We also make the stock plan several months ahead of real purchase for those regular clients in order to provide a better lead time.
In 2016, GN new branch factory will manufacture more shaker screens. Welcome to visit GN Houston warehouse and check our huge shaker screens in stock.