As one of the leader in solids control industry. GN always try his best to develop and provide the best product to serve customer. Solids vacuum is GN most feature equipment for sludge transfer.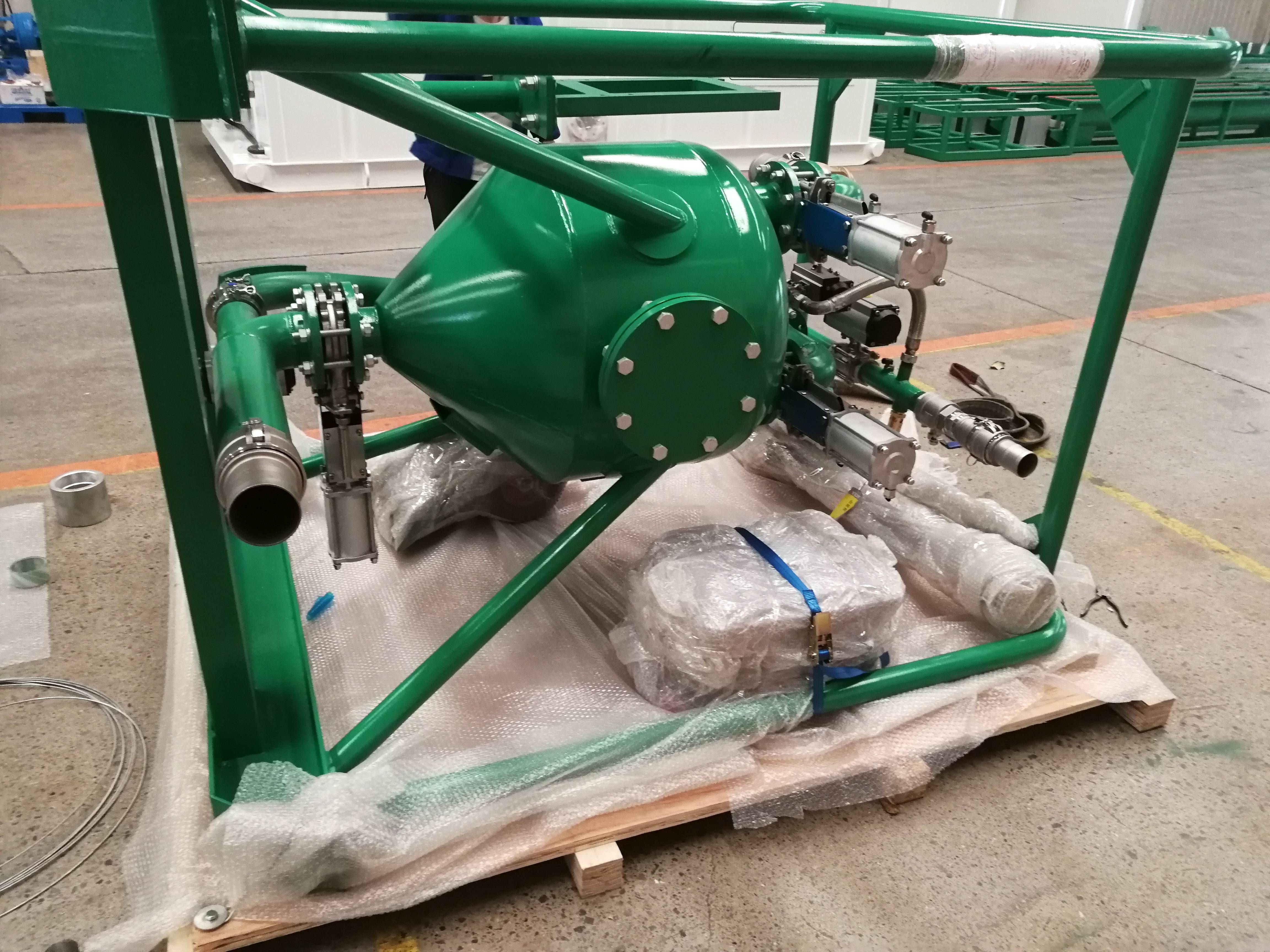 As we all know ,normal pump can not transfer the material with high solids content or high viscosity material. That makes some work very hard to transfer high solids content material. Most times client only can transfer these sludge by labor with low efficiency and high cost. To solve this problem ,GN develop this solids vacuum pump. Different with other type, it is driven by air, no impeller. Utilize the vacuum to suck sludge and push it by high pressure. Currently this pump is very popular and widely used in drilling industry, oil tank cleaning ,mining slurry transfer and powder material transfer. As long as more and more people know this pump, I believe it would be used in more different industry.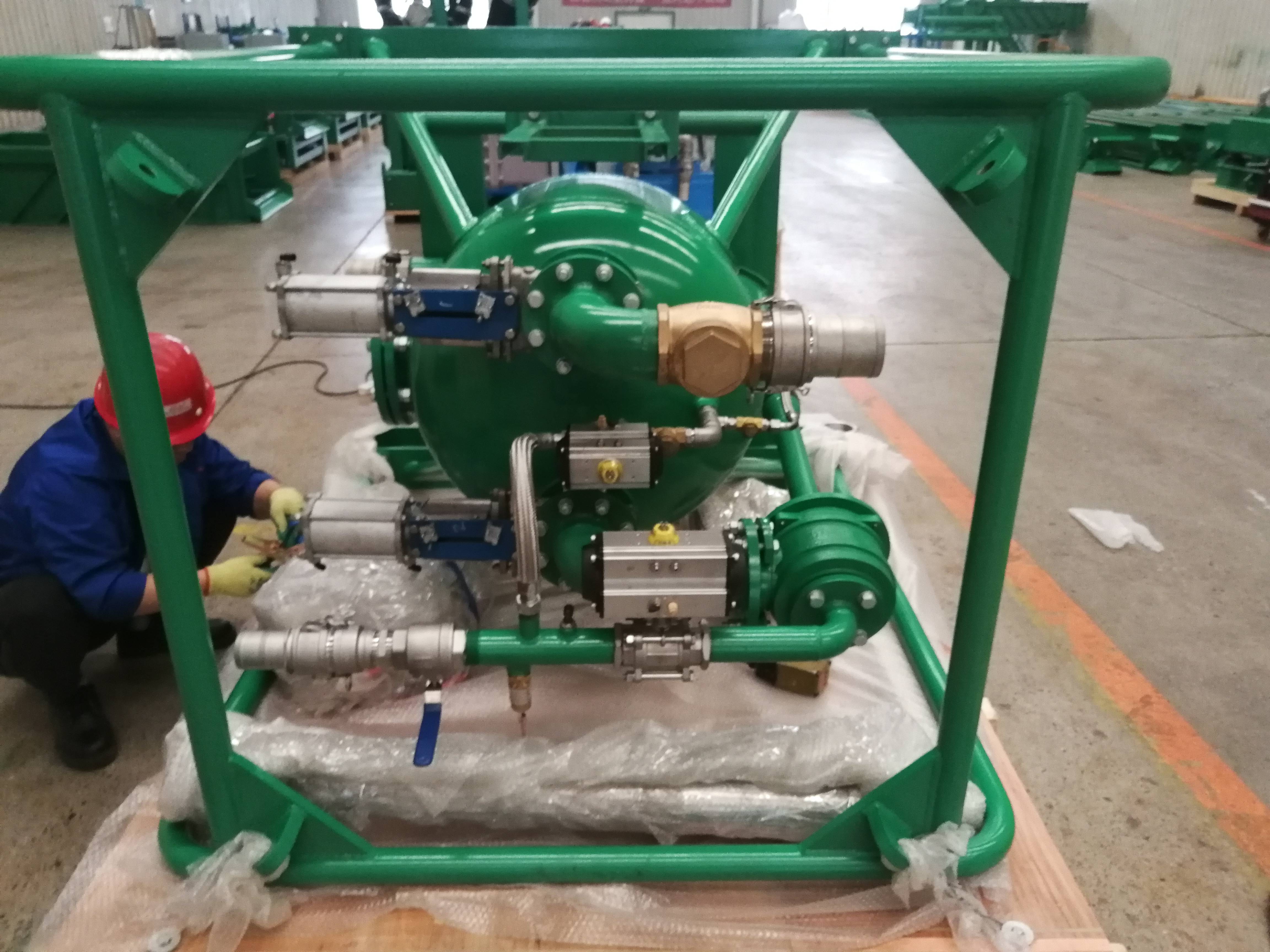 Last week, we shipped on GNSP-40B pump to middle east by air. This client provide crude oil tank cleaning service to local customer for many years. At the bottom of tank, there is always exist large oil sludge. They tried lots equip to remove them, but fail due to the high cost and low efficiency. They saw GN Solids vacuum pump in website ,after know their project situation. we recommend GNSP-40B pump for their project. Client want to suck out sludge from a 2 meters tank. These sludge almost solidified even client heat it up to 30 degree, it is still high viscosity with low liquidity. Solids vacuum is specially applied for this kind project. It 100mm inlet allowed the max 75mm particle through the pump and discharge it to finish the transfer. Drive by air means it is totally explosion proof, and comply with most strictly ex-proof requirement.
GN has 40,20,10B these 3 types with different transfer capacity. If your project have demand on these sludge transfer, welcome to contact us.We will be pleased to share our experience and provide equipment for your project.