Last week we delivered 2 units solids vacuum pump to Europe. This year, we had export more than 100 units pump to all over the world. And the vacuum pump get the good feedback from customer.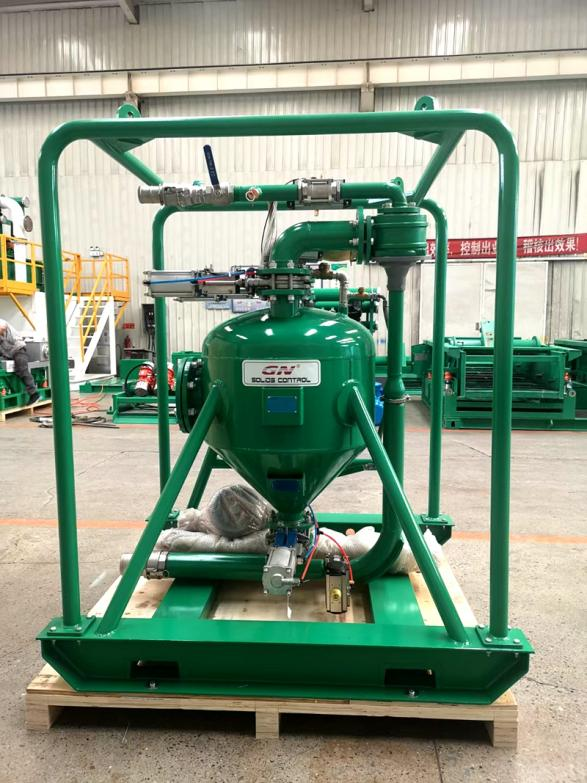 Solids vacuum pump is GN feature product. Specially designed by GN and used for solids transfer. Different with normal pump, it is driven by high pressure air, which can transfer not only liquid but also the high solids content material. Such as the drilling cutting ,oil sludge, sand etc. This solids pump has long transfer distance, which can almost reach 1000 meters. But the suction height is less than 12 meters when the material is water. Because is utilize the vacuum to generate the suck force, so the suck force will less than than atmospheric pressure, which lead the pump is not good at suction. But the discharge height can reach 20 meters.
Solids vacuum pump is only one kind pump that can transfer the dry solids. GN Solids Control is only manufacture that can manufacture this kind pump. The long transfer distance and transfer solids make it can be used in many industry. Such as the river dredging, sludge transfer, transfer the manure in farm etc. Improve the work efficient and reduce the labor work. This pump almost no stuck due to the special design , and 100 % air driven means it is total explosion proof.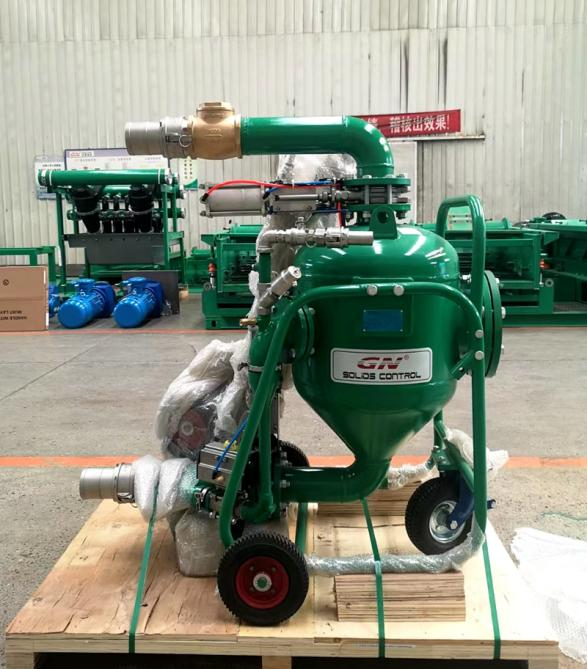 As for now, we have 3 model with different transfer capacity. 40B, 20B, and 10B. The corresponding capacity is 40m3/hour, 20m3/hour, 10m3/hour. This designed capacity is when the material be water. The actual capacity will be vary when material viscosity, density, and altitude.
we can foresee that solids vacuum pump as a new type pump, the market demanded will have a big growth. We are also searching the potential agency to cooperate to push this pump to their local market. If you are interest, welcome to contact us.