Last week we delivered 1 unit GN vacuum pump to northern America client. This pump will be applicant on the chemical industry. Vacuum pump was totally self developed by GN. And we are the only China manufacturer that can provide this vacuum pump.
The most type pump of the market are for water or some material with lower solids content. But for some high viscosity or high solids content, normal pump is useless. Many our client from oil gas industry was troubled when transfer drilling cutting, oil sludge ,or the settlement on bottom tank. Aim at these problem, GN manufactured this vacuum pump. It is different with normal type. The power is from high speed pressure air. Vacuum pump equipped a venturi device, when high pressure pump flow through venturi, the air flow will take air out from inside of pump tank, and generate a negative pressure space. Suck material inside pump tank. Higher pressure air supplied, higher suction generated. In theory, the suck distance can reach 100 meters.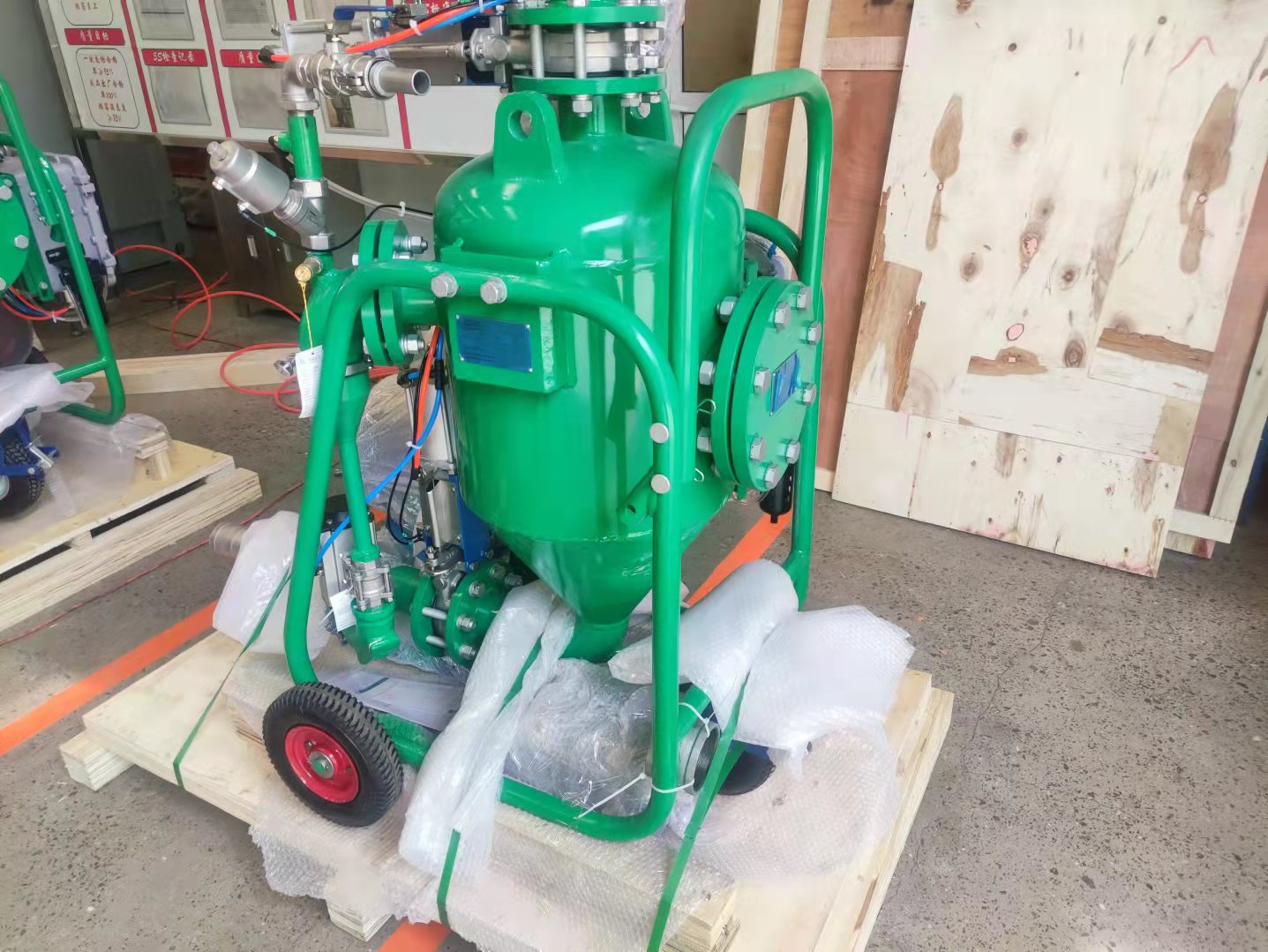 This pump is automatic machine. The loading time and unloading time are controlled by a timer delay switch. Operator can setup the suction time from 5seconds to 30 seconds and also same unloading. For currently, we have 3 models according to treating capacity, 40B, 20B, and 10B. The number of model standard the treating capacity ,such as 40 B means 40 cube meter per hour. The pump standard material is carbon steel, if client have special requirement, we also can provide 304 stainless steel and 316 stainless with anti corrosive. This pump can not transfer material include chloridion. Because it will corrosive steel and damage pump.And the pump is high pressure container, any damaging is not allowed.
GN Export more than 100 units vacuum pump every year, especially mining slurry industry, this pump is very popular for slurry long distance transfer, and stable quality. If you are interested in our pump, welcome to contact us.