GN Solids Control has two manufacturing plants in China. They are both pretty close to Beijing International Airport. Now GN second manufacturing plant is mainly manufacture shaker screens. Most of GN Solids Control's shaker screens are using outside of China. Until now, GN Solids Control has delivered shaker screens to customers from over 60 countries.
GN Solids Control manufactures the most cost effective shaker screens. GN Screens can be used to replace Mi-Swaco screens, Derrick Screens, NOV Brant Screens and King Cobra Screens, Fluids System Screens as well as Kemtron Screens. GN Solids Control shaker screens are totally interchangeable with those original shaker screens, all GN made screens have the exact same size as the original screens.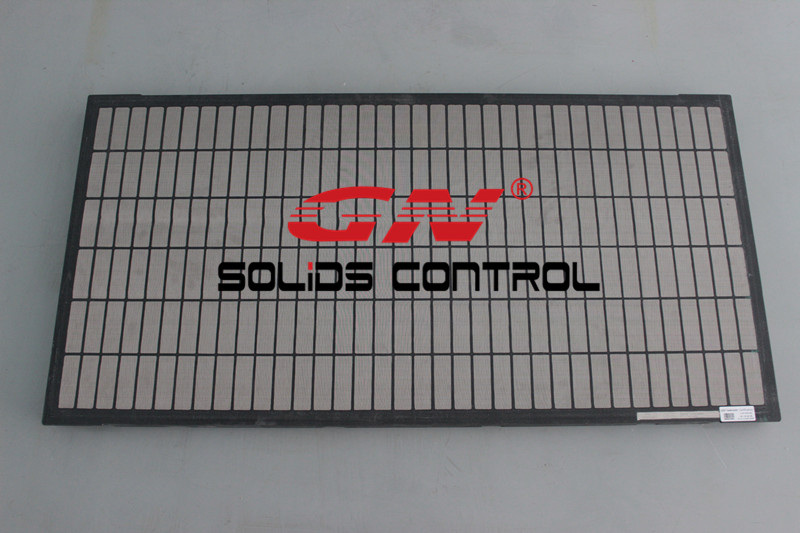 In 2016 GN Solids America LLC increased the stock volume of shaker screens in Houston warehouse. This year, GN Solids America LLC will stock more screens in Houston for fast delivery. In the next several days, GN Solids America will receive a 40 ft container full of shaker screens, most of them are replacement screens for Mi-Swaco Mongoose and NOV King Cobra/ Venom screens.
Now GN mainly stock composite frame shaker screens in Houston. Generally speaking, GN Solids Control's composite frame screens' life period is 20~30% longer than the metal frame screens, and the conductance feature of GN Composite Frame Screens are much better than the frame screens.
Inside the GN composite shaker screens, there are metal frame which are welded by robot welding machine. Most of GN competitors are using 2 layers screen cloth below API 120, while GN Solids are using 3 layers for all those screens above API 50.
GN Solids Control is always devoted to provide the best quality products to the global customers. As the first API certified manufacturer from China, GN Solids Control is also the first on to build one Solids Control branch company in USA. Besides, GN Solids Control also has one branch company in Russia. Many partners are also working very closely with GN Solids and provide after sales service on behalf of GN Solids.