Core drilling use the small rig machine to drill and get the mineral samples, which is very popular in the mining exploration and especially in north American. In core drilling, most drilling job are in wild, and they are frequently transfer in different job site. Mini system is necessary for convenient transport. One other issue is the water, rig need water, we must have equipment to recycle the water and reuse it to solve the water issue in wild.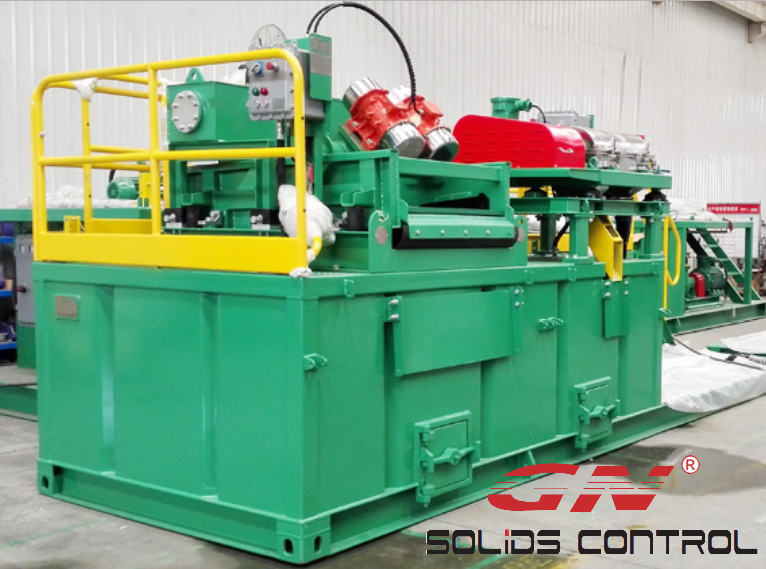 GN SRU (solids remove unit) was specially developed for the core drilling industry. It is a mini system, easily transport and satisfied the treating capacity of core drilling. It main include the GNZS752 shaker shaker, GNLW223 decanter centrifuge, mud tank, and also several pumps. This mini system treating capacity can reach 6 m3/hour with 2 separation equipment, and also equipment mud jet mixer to mix the drilling mud and store them. When drilling, the drilling mud will feed into GNZS752 shale shaker, it will remove out the big particle size bigger than 60 um. And then the discharged will feed into decanter centrifuge. As we all know, decanter centrifuge is one kind separated machine utilize the separation force generated through high rotation. Its G force can reach 3000 G, the different density material will be separated because they bear the different G force. Decanter centrifuge can separate out the solids between 2-5um. The discharged water can be directly reused in drilling system. The equipped 6m3 mud tank, which can be used to store the drilling mud beforehand, clean water or as a buffer tank.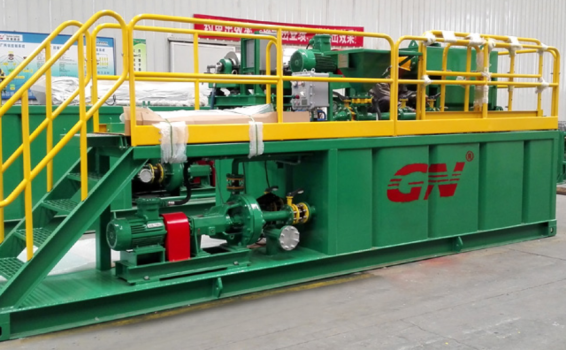 This mini SRU is not only be used in mineral industry, but also some small solids control project. We had exported several sets to Canada, and also have agent in Canada to provide quickly service. If your project has demanded on these our solids control equipment, welcome to contact us, we will be pleased to share our experience and give the technical support.