GN Solids Control is a leading manufacturer in solids and liquid separation area. GN Solids Control manufactures shale shaker, desander, desilter, mud cleaner, decanter centrifuge etc, besides those standard equipment, GN Solids Control also designs and manufactures compact mud systems.
GN made HDD mud recycling system is especially used in the horizontal directional drilling industry. GN HDD mud recycling system mainly includes submersible pump, shaker shaker, centrifugal pump and mud tank.
Now GN Solids Control has 2 different types: one is compact mud system and the other is high configuration mud system. The main difference of these two types of mud systems is the high configuration mud system is equipped with a larger mud tank to storage the recycled drilling mud which can be used in horizontal drilling rig activity.
Every year, GN Solids Control manufactures more than 200 sets horizontal directional drilling mud systems, they are widely used in more than seventy countries and regions.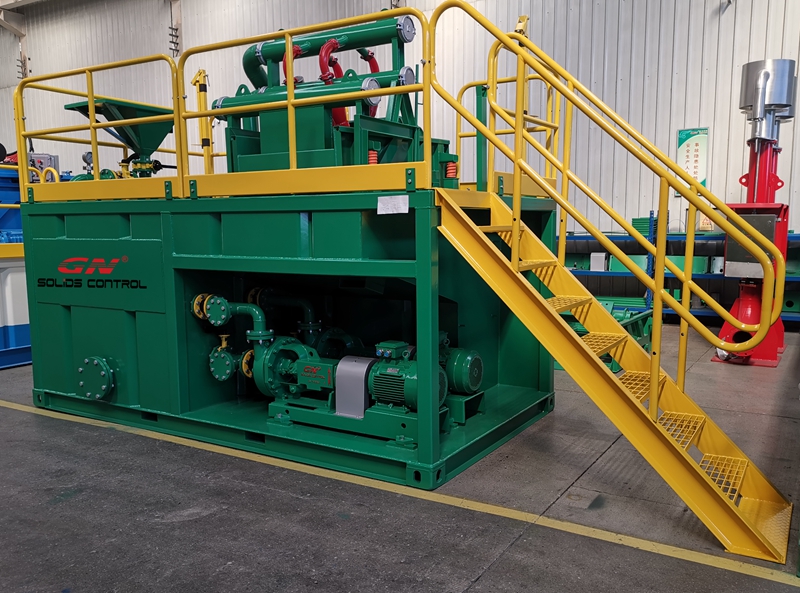 Depend on the mud system flow rate, GN Solids Control provides different sizes of shale shakers, single deck shaker and double deck shaker. A submersible pump is usually used to feed slurry into shale shaker from the mud pit. Shale shaker is fixed with different API nos shaker screens, different sizes solids can be separated out. One centrifugal pump is used to suck the slurry discharged from the shale shaker and feed into the cyclones. 10 inch cyclones and 4 inch cyclones are used to eliminate different size particles.
GN Solids Control has many standard models for customers to choose includes 250 GPM, 350 GPM, 500 GPM and 1000 GPM. Besides those standard systems, GN Solids Control also builts customized mud recycling systems.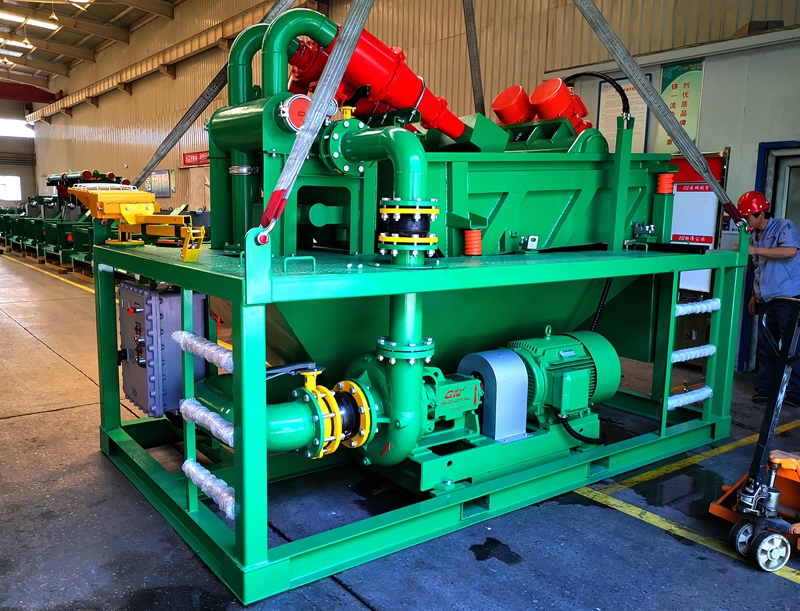 GN Solids Control systems are widely using in many different sizes of solids and liquid separation areas, besides the HDD mud recycling systems, GN Solids Control also provides oil and gas drilling mud systems, mining slurry treating systems and hydorvac slurry treating systems.