These years, GN Solids Control is getting more and more active in the No Dig Drilling Industries. More drilling companies are using GN Solids Control's mud systems to treat the drilling slurry.
In China, GN Solids has been the top one trenchless industry mud recycling equipment and system manufacturer. These years, GN Solids Control has provided mud systems to Petroleum Pipeline Bureau, China Coal Group, Schrum drilling rigs and other famous enterprises. In this year oil and gas industry is pretty slow, while trenchless industry orders are a major highlight for GN Solids Control.
In order to intensify efforts to promote products, GN Solids ready to participate in this trenchless industry exhibition, showcase the latest research and development production of the mud systems. GN Solid control can design, manufacture mud recovery system with compact structure: skid-mounted, hydraulic lift, vehicle-mounted, meets the requirements of rapid relocation in different conditions. 40m³ / h, 80m³ / h, 115m³ / h, 230m³ / h, 340m³ / h, 450m³ / h capacity and other design to meet the needs of trenchless drilling rig supporting different models.
GN Solids Control standardized mud recovery systems are divided into two series, with economical type and high type: economy type is mainly used for cleaning and recovery of the mud, do not have the storage and mud mixed features may require additional configuration mud tanks and mixing equipment; on the other side, the high type combination of purification and recovery of mud storage and mixing function, and divide multi-stage purification process, to meet the high-end machine and medium-sized drilling rig needs.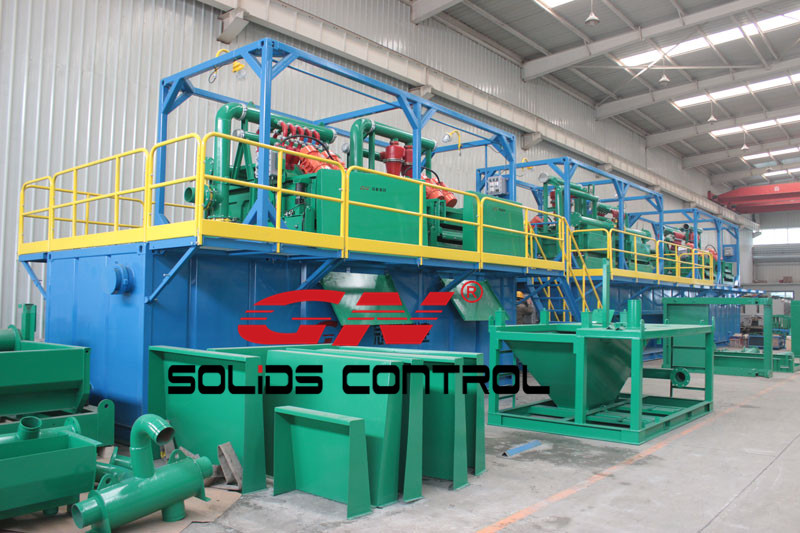 This exhibition will show the series of the mud recovery system, and relevant staff on-site detailed explanations and live cases listed video sharing, welcome to the official website and the public micro-channel customer care of GN Solids Control, and more detailed device information and industry information.
Show information:
Show time: 10-12 October, 2016. Booth Number: 128
Address: East Third Ring Road, Chaoyang District, No. 16 (National Agricultural Exhibition Center)