GN Solids Control has been manufacturing variety shaker screens for thousands of customers from over 60 countries. GN Solids Control is a leading manufacturer for shaker screens. GN Solids Control now is providing replacement shaker screen such as Mongoose, Derrick, Venom, KPT etc.
Besides those standard shaker screens GN Solids Control manufactures, GN Solids Control also manufactures customized shaker screens based on customers' special demands. Customers just need to provide us with the size of the shaker screens and several pictures, a sample will be more helpful.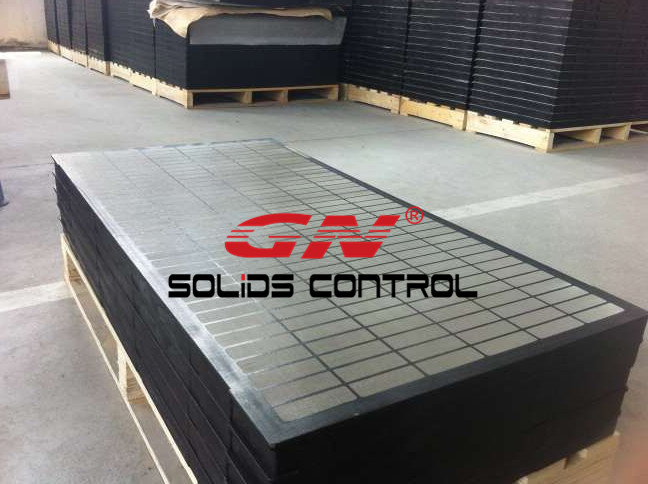 To start manufacture, GN Solids Control will charge the manufacturing cost of making new mould. Once customers' purchase reach to certain amount, GN Solids Control would like to reimburse customers with the shaker screens that with the value of new mould. So it means that GN Solids Control will eat the cost of the new mould by ourselves eventually. GN Solids Control made Composite Frame screens can be stocked for a much longer time compared to the traditional metal frame ones. Their life time is 20~30% longer, and the effective working room is larger than the metal ones. And for these newly made screens, we can put customer's Logo and API tag on our screens.
As you know, shaker screens are wearable parts, they need to throw away after they have been used for some days. Now GN Solids Control manufactures over 5000 pieces shaker screens every month, and GN shaker screens are exported to over 60 countries. Many large customers are using GN shaker screens, like Baker Hughes, Barid, Shell etc. Detail shaker screen presentation can be provided.
Compared to other manufactures, GN Solids Control shaker screens are more cost-effective. You can place a trial order on order to know our shaker screens quality. We have many customers keep purchasing from us, many screens are available in Houston warehouse, just come to check our warehouse if you want to find the most cost-effective shaker screens.