GN Solids Control now manufactures more than five thousand pieces shaker screens every month. As GN Solids Control opened a second factory near GN headquarters, GN Solids Control can provide more composite shaker screens this year. In the past, GN Solids Control mainly provides metal frame shaker screens which are largely used due to the excellent cost effective character.
As we all know, GN metal frame shaker screens are widely used to replace Mongoose, King Cobra, Venom, FSI, Derrick etc. GN shaker screens have been using in more than sixty countries, but GN Solids Control is devoted to provided the best quality products to global customers. With plenty of researches and experiments, GN Solids Control provides Composite material shaker screens to market. Although the price is a little bit higher, GN composite shaker screens are even much more popular than those metal type screens.
GN Solids Control now owns cutting edge machinery plant which guarantee the consistency of manufacturing process in a long time. Although it's composite shaker screens, there are metal frame welded by robot inside the composite frame. So the largest advantage for GN composite shaker screen is it has a high rigidty (due to the inside metal frame) also with a shock absorption ( due to the outside composite frame).
GN Solids Control shaker screens are manufactured strictly according to the API standard. GN Solids Control also purchased Germany made high technology testing equipment. Every API no. is conducted by that testing equipment and the D100 separation parameters are also tested.
As the composite shaker screens are using less metal frame, so its real working area is larger compared to the metal frame screens.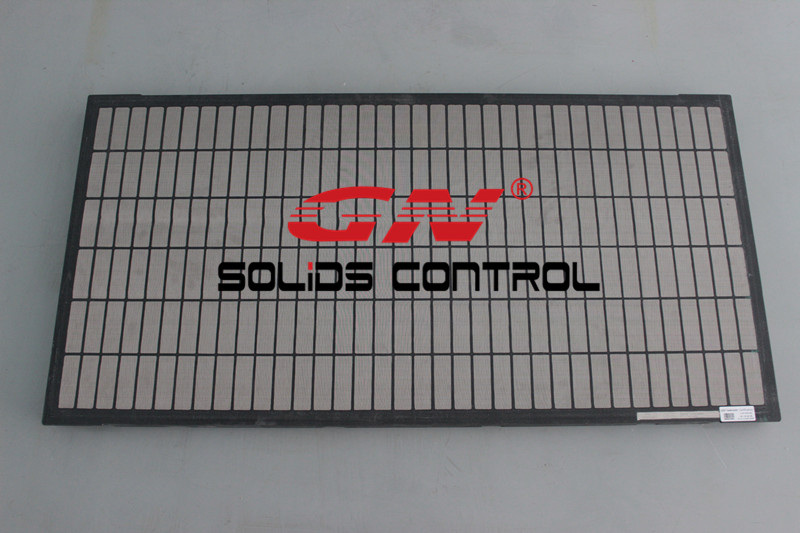 This year, GN Solids Control sells more shaker screens than last year although the oil price is pretty low many drilling companies are trying to cut cost. GN Solids Control houston warehouse also has stocked many shaker screens, most of them are composite material shaker screens. Generally speaking, if you need the replacement screens for Mongoose, Venom etc, you may have them immediately. While in the next year, GN Solids Control will provided composite frame shaker screens to replace Derrick 500 and Derrick 2000.