As a well- known shaker screens manufacturer, GN Solids Control has manufactured thousands of shaker screens for American customers. GN Solids Control has been working on manufacturing shaker screens for many years, now many famous replacement shaker screens are manufactured. USA customers can have very cost-effective shaker screens from GN Houston office.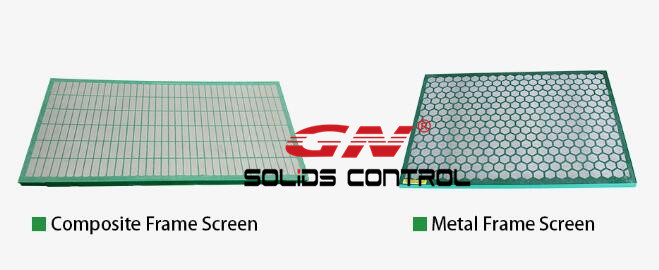 GN Solids Control manufactures two types shaker screens if we divided them into by the screen material: one is metal frame shake screens with the screen cloth, the other is composite frame (embed with metal frame) and screen cloth. The embedded metal frame inside the composite screens is welded by automatic welding machine.
Due to the manufacturing process of Composite Shaker Screens are different from Metal Frame Shaker Screens, GN composite shaker screens can be used for longer time while the effective working room is around 20% larger than the metal frame screens. And GN Solids Control designed and manufactured rectangular weave screens by using SS316L wire which life time is much longer than the square type screens. All those GN screens are manufactured conform to the API RP 13C standard.
GN composite shaker screens are made by using different molds, which guarantee the manufacturing consistency for large quantity order. And the pretension method that used on manufacturing GN composite shaker screens also improve the separating performance as the screen cloth is firmly glued on the screen frame.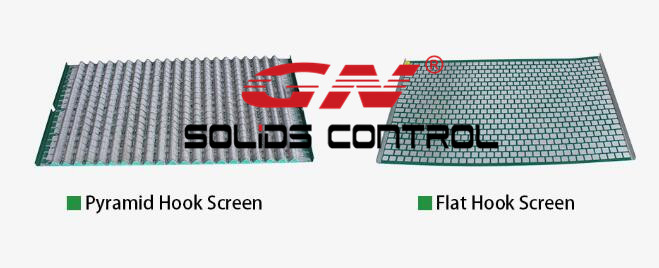 GN Solids Control uses 3 layers of screen clothes for those screens above API 60, while most of other manufacturers are only using 3 layers above API 120.
Generally speaking, GN Composite Shaker Screens can be used around 300~700 hours, life time might be a little bit different when screens are separating various drill cuttings.
GN has sold many composite shaker screens in USA, Canada and Mexico. For customers have large need on shaker screens, GN Composite Shaker screens will always be the first choice. As the composite shaker screens can be stocked for a longer time without get rusty.