GN Solid Control just came back from the 2016 ADPIEC. The 2016 ADIPEC is one of the largest oil and gas conference and exhibitions in the world. This year GN Solids Control exhibited one decanter centrifuge and some shaker screens.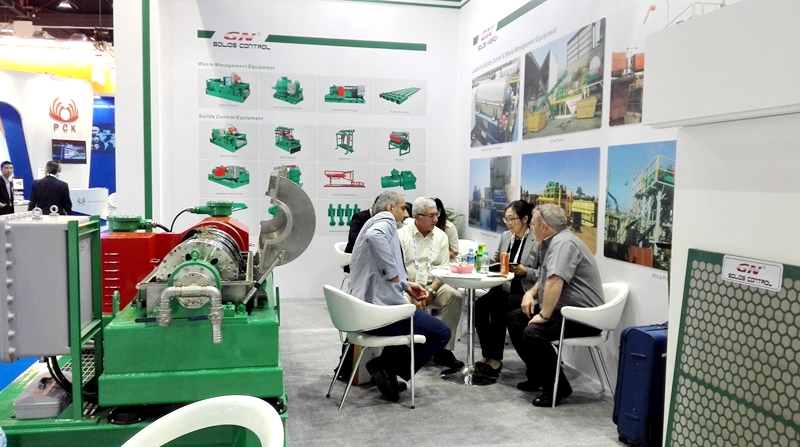 GN Solids Control has been working on designing and manufacturing the shaker screens for many years, until now GN Solids Control has sold its shaker screens to customers from over sixty countries and regions. GN Solids Control is able to manufacture more than five thousand pieces shaker screens every month. As GN just established the No. 2 factory to manufacture shaker screens, GN Solids Control will provided more and more shaker screens with a much better lead time.
The 2016 ADIPEC show is a very successful show, there are over thousands of attendees came to this show. GN Solids Control exhibited one set of decanter centrifuge (which is GNLW363 centrifuge with 14 inch rotating bowl) and some shaker screens. All of those products were arouse the great interests by many large drilling customers. GN Solids Control has already provided many decanter centrifuges to global clients. With the oil price is getting down, GN Solids Control become the first choice for many drilling customers as they want to cut cost but don't want to just use cheap equipment. GN High Cost Effective equipment have been largely used by global drilling customers, and GN Solids has already become one of the top brand for solids and liquid separation.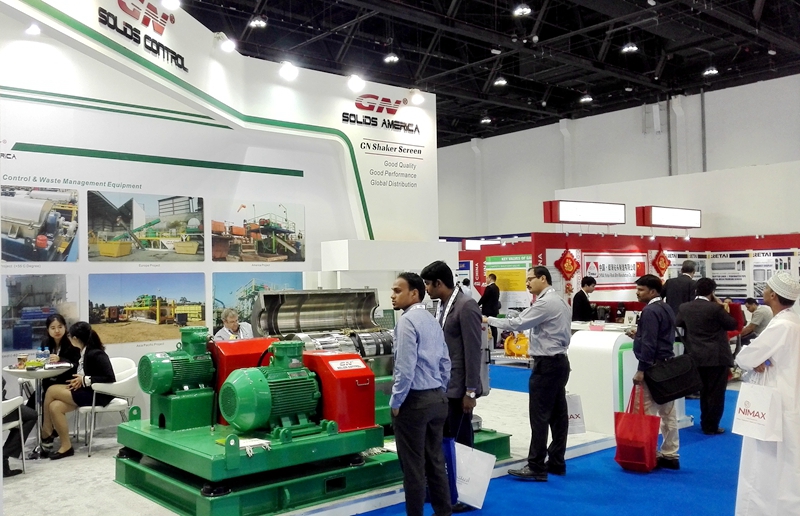 GN Solids Control provides the best quality shaker screens, all of those screens can be used to replace screens like Derrick, Mongoose, FSI, Kemtron, King Cobra or Venom screens etc. GN OEM screens have been helping customers to cut cost largely. Now GN Solids Control manufactures shaker screen frames made from metal and composite material. GN composite frame screens can be used for more than 20% days longer than the metal frame. Many screens are stocking in GN Houston shaker screen warehouse, welcome to visit us and check with what API screens we have.