GN Solids Control is a famous solids control and waste management manufacturer. As the leading provider for separation equipment, GN Solids Control not only manufacture shaker screens, but also provides thousands of solids control equipment and waste management systems to more than sixty countries.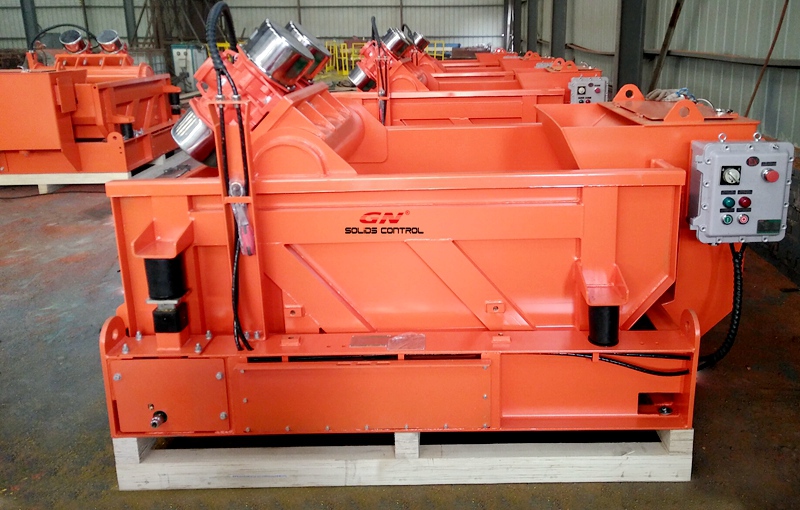 Just several weeks before, GN Solids Control got a large order on solids control equipment, includes 10 sets shale shaker, 10 sets decanter centrifuges and various centrifugal degassers. Those equipment will be used in Russia drilling rig site. All those equipment are provided with the lead time of only 15 days as GN Solids Control has many shale shakers and decanter centrifuges in stock.
1. GN Shale Shaker
GNZS593E-HB is one new model which only has 3 panel shaker screens. This new type shaker is using the same size shaker screens as Mi-Swaco Mongoose. With the compact design, GNZS593E-HB shaker can be using in narrow working room. Shale shaker is also using two brands based on customers' option: one is USA Martin and the other is Italy brand OLI.
2. GN Decanter Centrifuge
GN decanter centrifuge is one of the core products for solids and liquid separation. GN 14inch size rotating bowl decanter centrifuge GNLW363 is one the most popular products that largely used in drilling rig site. VFD control panel and fix speed control panel are optional based on customers' demands. The VFD control panel is more smart and convenient compared to the fixed speed control box. All the parameter can be changed easily by using the HMI.
3. GN Centrifugal Degasser
GN centrifuge degasser is GN newly developed product, it mostly suitable for the compact working room compared with the vacuum degasser. GN also manufactures poor boy degasser to eliminate most of the air when the drilling mud comes from drilling rigs.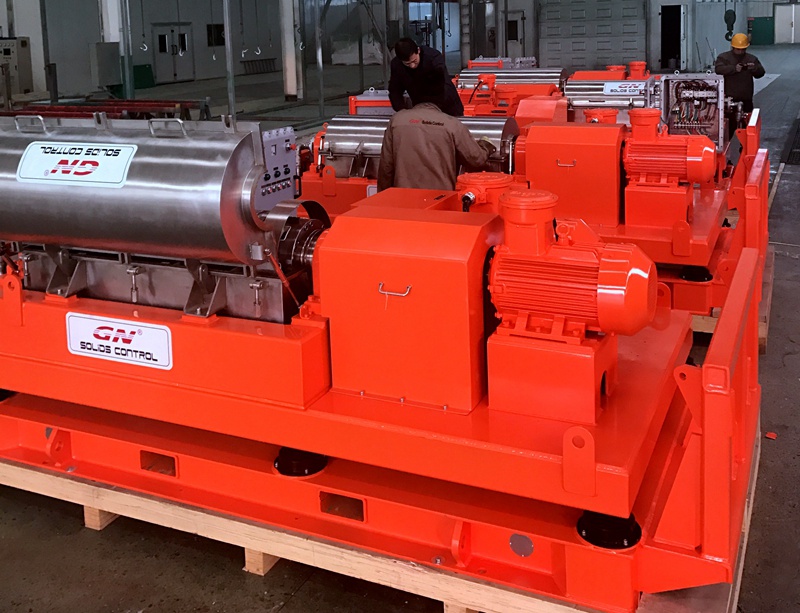 GN Solids Control is always devoted to provide the best quality products. We hold the principle that only the market can tell customer what's the most cost effective solids control and waste management products.