GN Solids Control is good at providing drilling waste treat systems, high density oil base cuttings, water base cuttings and synthesis base cuttings can be treated by using GN drilling waste treating equipment. Generally speaking, there are 3 mainly treating equipment includes shale shake, cuttings dryer and decanter centrifuge.
1. GN Shale Shaker
GN shale shake is the first phase treating equipment. Coarse solids can be separated out by using GN shale shaker. Usually, GN recommends using high G force shaker which can reach to 8.0 G. GN Hi-G shaker is mainly used to treat water base cuttings. There are 4 pcs of GN composite frame shaker screens fixed on the shaker deck, with the large vibration of USA Martin motors or Italy OLI motors, GN Hi-G shaker separate out most of the liquid inside the water base cuttings. Cuttings are transferred by screw conveyors and feed into GN shale shaker.
2. GN Cuttings Dryer
GN Cuttings Dryer has 3 size screen baskets: 250microns, 350 microns and 500 microns. Cuttings dryer is mainly used to treat oil base cuttings or synthesis base cuttings. With the rotating speed of almost 900 rpm, GN cuttings dryer separate the cuttings between the high rotating flights and screen basket. 4 sets of flushing outlets and 1 set air knife system are fixed on the cuttings dryer to keep it from blocking.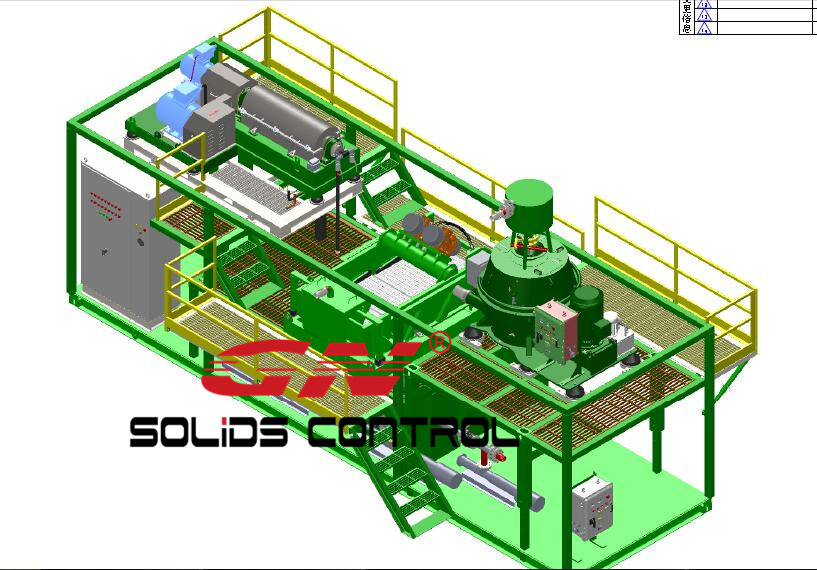 3. GN Decanter Centrifuge
Centrifuge is the second phase treating equipment, solids larger than 2~5 microns can be separated out. After treated by GN H-G shaker and GN Cuttings Dryer, slurry will be feed into decanter centrifuge by using screw pump or submersible pump.
Now GN Solids America LLC has these drill cuttings treatment system. GN shale shaker, GN decanter centrifuge and GN cuttings dryer is stocking in Houston warehouse. If you need any equipment, GN Solids America LLC can ship them from Houston immediately.