GN Solids Control has been working on manufacturing the best decanter centrifuges for many years. GN Solids Control centrifuges are widely used in oil and gas area for solids control and drilling waste management.
Now GN Solids Control manufacture 350 sets to 500 sets decanter centrifuges every year, over 70% are using globally. As one of the branch company of GN Solids Control, GN Solids America has been providing decanter centrifuges for many years, some other solids and liquid separation equipment such as shale shaker, mud cleaner, destiler and desander etc are also provided.
GN Solids Control decanter centrifuges are largely using in oil and gas area, but these years in the other slurry treating area, GN Solids Control centrifuge also play well.
Several weeks ago, GN Solids America delivered one 14 inch size bowl centrifuge to one USA customer. This set centrifuge will be used to treat the drilling mud or drilling slurry.
GN Solids Control has 5 size decanter centrifuges include 9inch baby centrifuge (mainly using in diamond drilling, core drilling or mining slurry treating), 14inch centrifuge, 18 inch centrifuge and 22inch centrifuge (among which the 14inch centrifuge are the most popular one in solids control and waste management area although the other sizes are also used), as well as GN largest size decanter centrifuge 30inch rotating bowl (mainly using in TBM drilling area).
The one we provide is one 14inch size GN centrifuge, model GNLW363, equipped with one VFD control box. GN centrifuge rotating bowl is made of duplex stainless steel by centrifugal casting, and inside the screw conveyor is fixed with hundred pieces of tungsten carbide tiles which can be replaced when broken.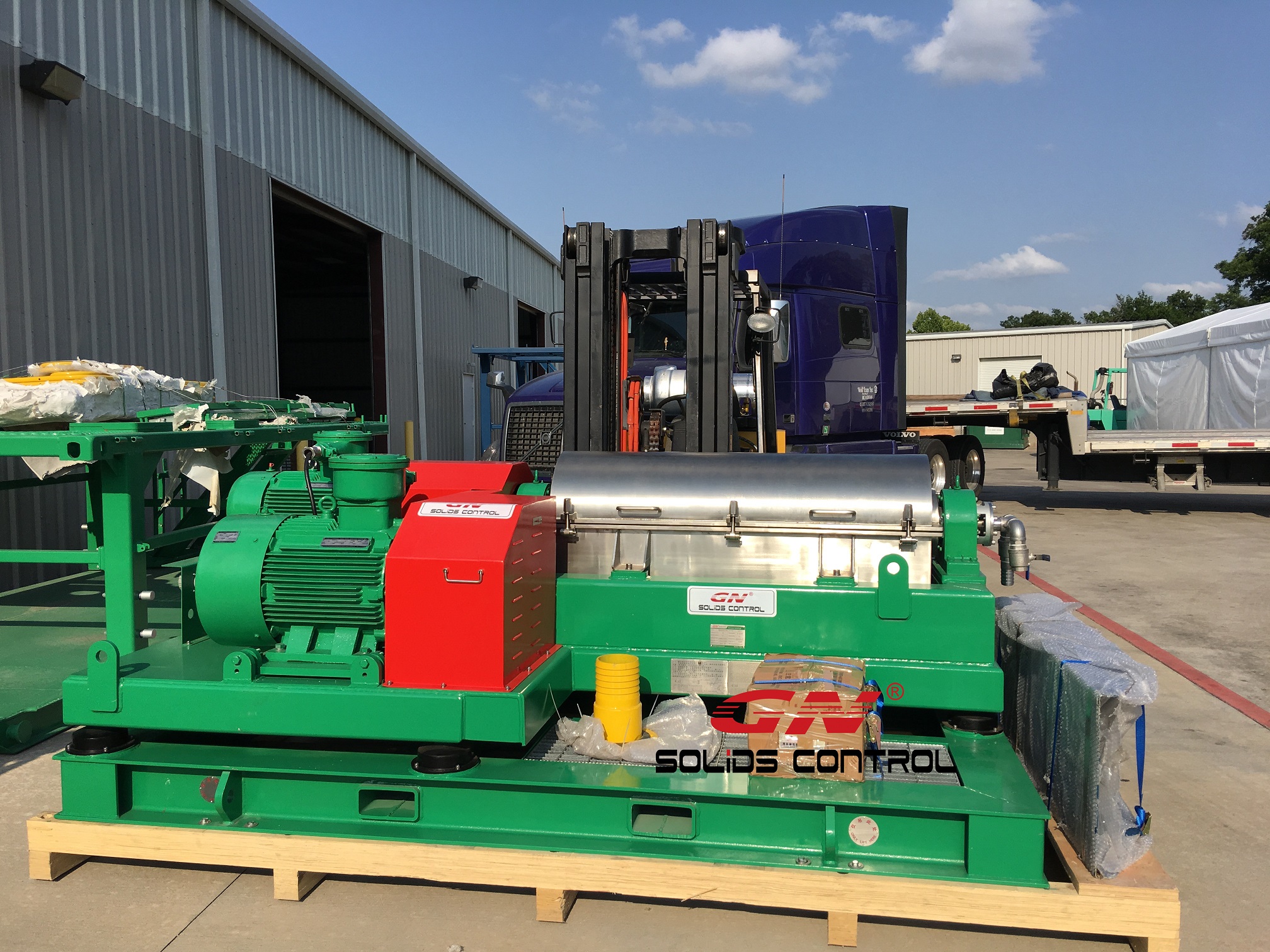 GN Solids also provided one stand to equip this decanter centrifuge, and one feeding pump is fixed on the skid to pump slurry into GN centrifuge. GN Solids Control only uses high quality products, such as the pump we are using is Germany brand Netzsch. While the two main bearing is SKF bearing.