GN Solids America LLC is a branch company of GN Solids Control. As the world famous solids control and drilling waste management provider, GN Solids America LLC clients are widely located in the North America and South America area.
Since 2010, GN Solids Control has been actively attending the largesse oil show OTC. Many cutting edge solids control and drill cutting management equipments are exhibited in the OTC show. With the very fast development, GN Solids America LLC also welcoming fast grow. Until now, there have been thousands of GN Solids Control equipments as well as drill cutting management systems are provided to North America clients.
GN Solids America LLC just received a large order on the shaker screens. Now GN Solids America provides various shaker screens, such as replacement screens for Mongoose, King Cobra, VSM 300 and Derrick screens. All those shaker screens can fit in the original shakers perfectly well. GN shaker screens are purchased by some large drilling companies weekly. Due to the most cost effective characters, GN Solids Control shaker screens are selling more and more. Many drilling companies also signed a long time cooperation agreement with GN for stocking shaker screens in GN Houston warehouse.
Although GN shaker screens are selling every month, GN Solids Control tries to ship more shaker screens from our factory. Now for those well known shaker screens, GN has all of them in stock.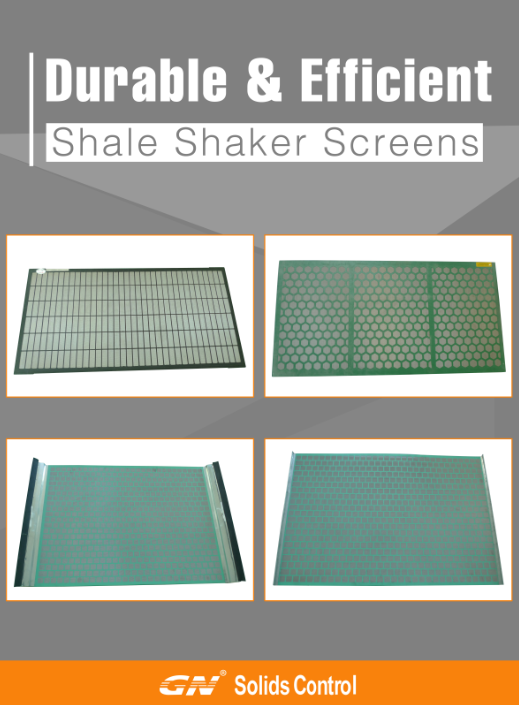 If you have some particular needs for those not common used shaker screens, please feel free to connect with us for your demands.


GN Solids America LLC is always open to discuss with distributor cooperation on our shaker screens. By using GN shaker screens, drilling companies can save huge. And this also guarantees our distributor to have enough room to play on the price. If you compare the quality of GN shaker screens, and then you must be astonished by GN low cost shaker screens. GN is always devoted to provide the best quality products to clients with a cost effective price.