As we all know there will produce large waste in the drilling process. Especially in the oil well drilling job site. Some well depth can reach 7000 meters,it need last of drilling mud to take out the cutting from oil well, balance the well pressure, cool the rig tap. Drilling mud is very important and complex material, and also withe high pollution to the environment .It is cycle using , the solids control system can remove out the most particle in the mud , and get the clean liquid for reuse. The discharged solids not only include the drilling cutting, but also include many high pollution mud material . As normal ,these kind material is very hard to treat and speed lots of money. Actually ,there is no technology to reduce these material pollution in zero. So GN solidfication unit is used to solidify these pollution to prevent the pollution spread and go deep into ground pollute the water.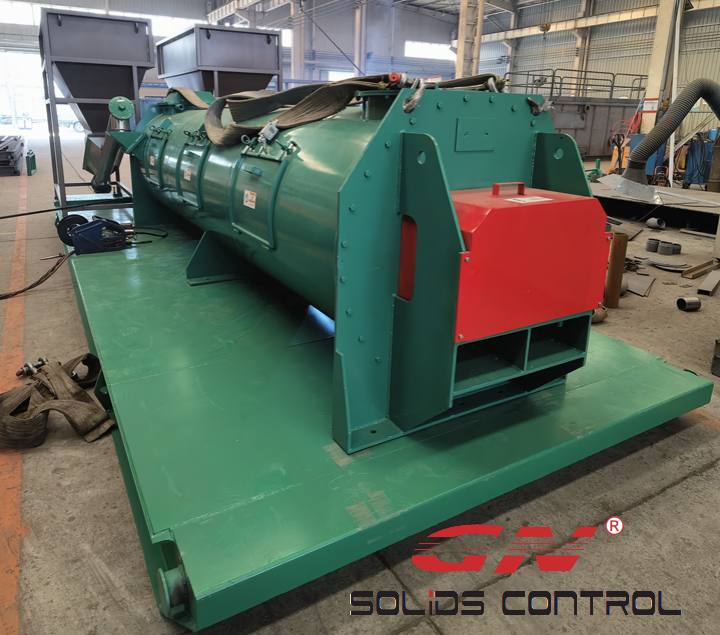 From the photo you can see ,this solidfication unit is a very sample structure, include the feed hopper, catch hopper, mix tank. The cutting will be transferred by the screw conveyor, and feed into mix tank through the feeding hopper. Must times , we use the cement as the curing agent. The worker can directly dump cement to tank through the catch hopper. Then the drill cutting and cement will be mixed inside the tank through a agitator. And then discharge out the tank. After few times, then cement and drill cutting will be solidify together.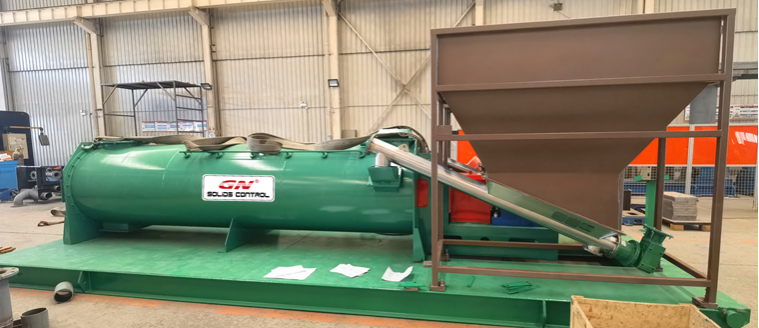 After treatment , these material can be used to built road as the base. Or deeply bury. However we do not need to worry the pollution spread , because the pollution material is locked together with cement. GN Solidfication unit has 15m3/hour treatment capacity. And if you need more bigger size, we are also can customized production. Solids control and waste treatment both are the two main business, if you have the demand on our equipment , please feel free to contact us.