GN Solids Control has been manufacturing shaker screens from the very beginning of GN Solids Control established. With these years fast development, GN Solids Control is able to provide a whole series of shaker screens that can be used on GN made shale shakers as well as some other world famous brands'.
Actually, in the first several years GN made huge metal frame shaker screens. But with new technology get to use, GN Solids Control started to built composite frame shake screens.
There are many good advantages if you compared GN composite frame shaker screens with metal frames screens. With those extraordinarily advantages, more and more customers are only purchasing GN composite frame screens instead of GN metal frame screens. Composite frame is new technology which is more complicated. Inside the GN composite frame shaker screen is still a metal frame that welded by automatic welding robot, while the metal frame is covered with high quality plastic materials in a moulding machine.
1.Using Life
GN made composite frame screens are at least 20-30% time longer than metal frame screens which were proved again and again by hundreds of customers' parallel testing.
2.Separating Area
Due to GN composite frames screens can use less supporting frames compared with metal frames, so the same size shaker screens a composite frame one has larger effective separating room compared with metal frame one. In this case, using GN composite frame screens can improve the treating flow rate.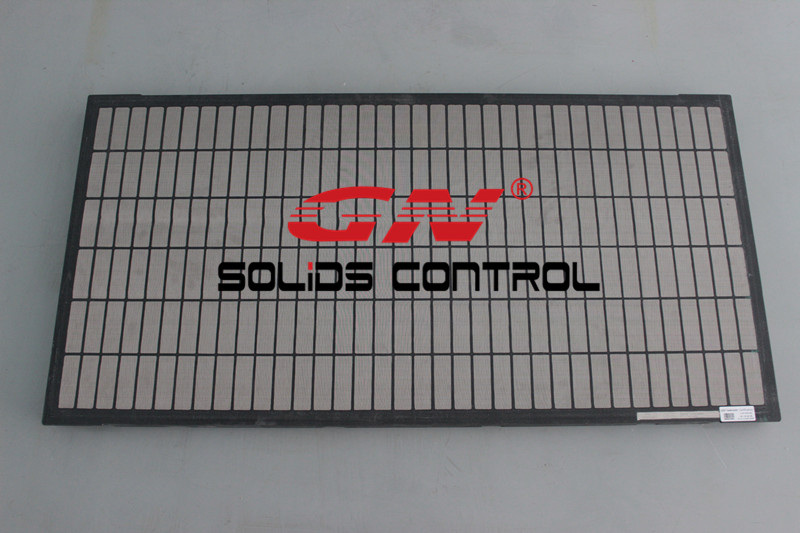 3.Weight
It is easy to understand that composite frame screens are lighter than the metal frame screens because it's using less metal which is replaced by plastic.
4.Storage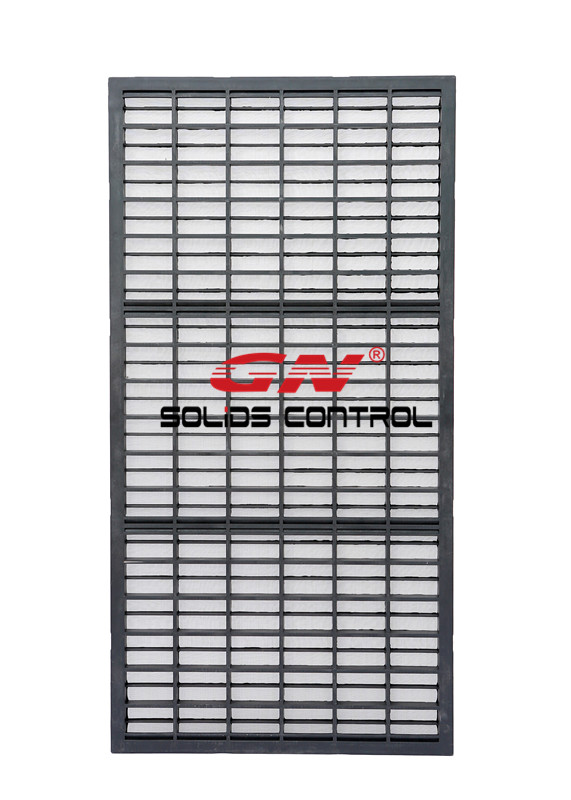 Due to the composite frame screens are covered with plastic, it guarantee screens can stock for more than 5 years without aging. While the metal frames one are suffering from rusty after stock some months.