IE Expo China is big exhibition that hold in August in Shanghai China. GN as leader of solids control and waste treatment industry, also attend this exhibition as an exporter. For the past years' exhibition, there would be many buyer from all over the world in different industries,such as the petroleum, waste water, drilling ,chemical etc. But for this exhibition ,there is less foreign buyer attend due to the COVID-19. Most are the representative purchase and searching equipment for the abroad importer. However we still built good connection with many buyers.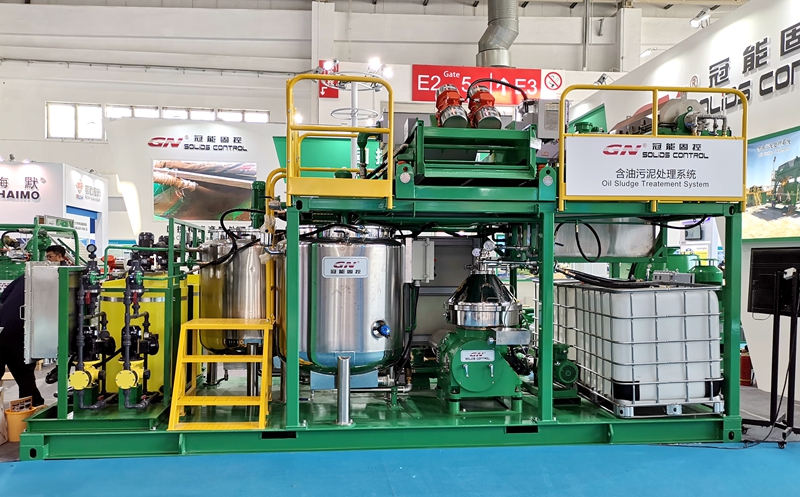 For this exhibition ,GN bring the oil sludge treatment system and decanter centrifuge .This two equipment are very popular in many countries for the past several years.Especially the oil sludge treatment system ,which is main used to separate out the solids,recovery the oil and water from the oil sludge. At begin ,it most used in the oil well field to treat the oil base drilling mud.As we upgrade this system,which is more widely using now, such as the industry waste oil ,waste lube oil and also the biological wast oil. It is truly recovery ,recycling and environment friendly.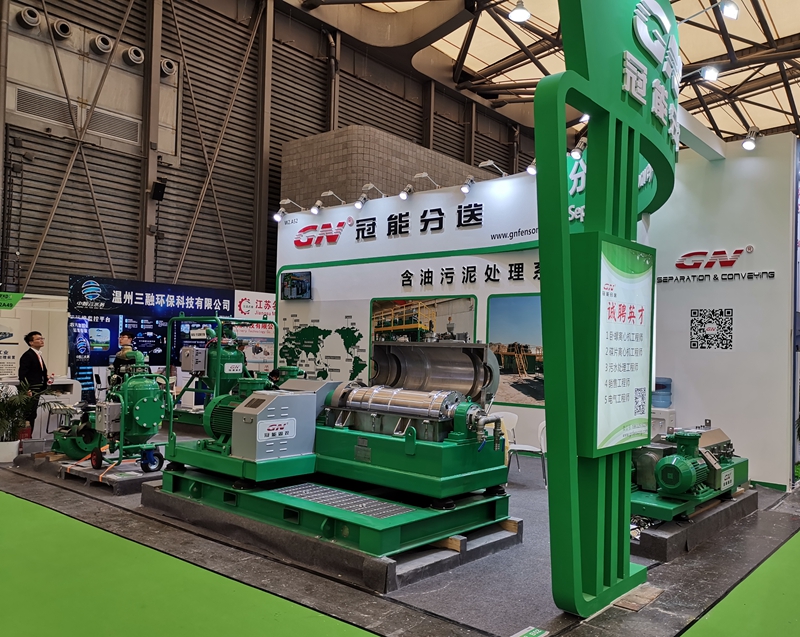 We also take the decanter centrifuge to exhibition.As we all know decanter centrifuge is always one feature product of GN. After the several years development ,we have EY,EP,EC these 3 different series of Decanter. EY used to separate the solids and liquid ;EC apply to clarify the liquid ,and EP is dryer the solids .Good price with stable quality ,this is the advantage of us.The exhibited Decanter centrifuge attracted a lot of attention ,because to different industry application, the corresponding model is more specific to get the best effect.
It is exciting to meet so many client on exhibition ,and shared the experience each other. We sincerely invite you to visit us to know more about us.