Screw press dewatering machine is one new product for GN. Which is developed as our old client requirement. It is also one kind solids-liquid separation equipment, but difference with decanter centrifuge, screw press is through press the material to dewater. Decanter centrifuge utilize the separation force that generate under the high rotated speed. The material with different solids and liquid will separate off under thousands separate G force. Although screw press dewatering machine is one our new product, but it is very popular in the market, especially in south and north market. We had sold several sets different models. We will display this GNLW 101 screw press dewatering machine in 2021 WEFTEC Water Exhibition.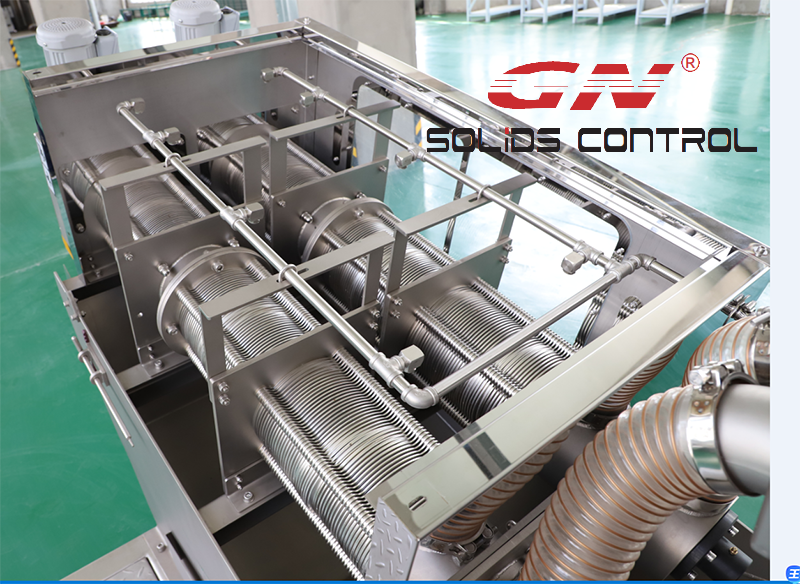 As we just said, screw press dewatering machine is through pressing material to dewatering. So that, it was applied to treat some soft material , such as bio-material, the fine clay of river dredging. The hard solids will damage the screw ring. As usually, we required the solids content less than 5% before feeding into this machine. And for some tiny solids smaller than 5%, we recommend to equipped chemical dosing unit to mix flocculant to help this equipment to remove out solids as much as possible.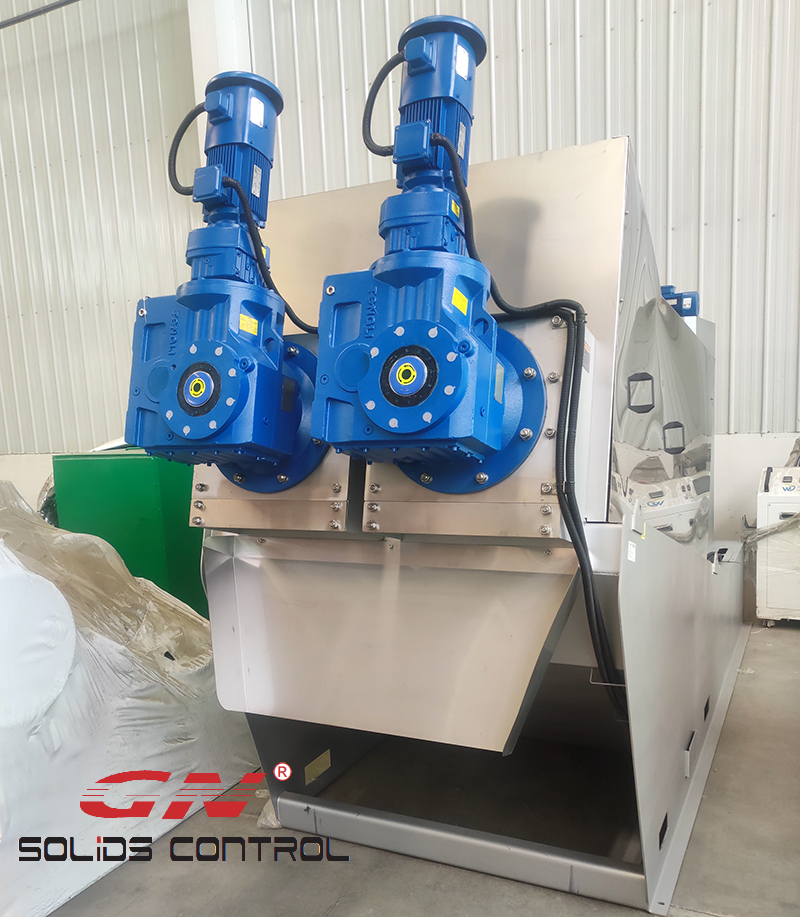 Screw press dewatering machine has big demanded on food industry,pharmaceuticalindustry, environment industry. Compare with other dewatering machine, screw press has higher working efficient, and lower power consumer. That is a huge advantage for client to reduce their cost. As for now, GN has developed several models with the treating capacity from 100L/minutes to 30m3/hour. It can satisfied most using of different customer.
In this WEFTEC exhibition, we will display our smallest model 101 model.It will help client to understand how it work. If you have demanded on this dewatering machine, our America team will be pleased to share more information.