GN has focused on on separation industry for more than 15 years. At beginning, we main served the oil gas industry to help our client treating the drilling mud, such as the shale shaker, mud cleaner, decanter centrifuge. With the company development and the technology accumulation, we have developed many different kinds separation machine for different application. Such as the screw press dewatering machine. Last week we delivered our 201 models screw press to our customer from Peru.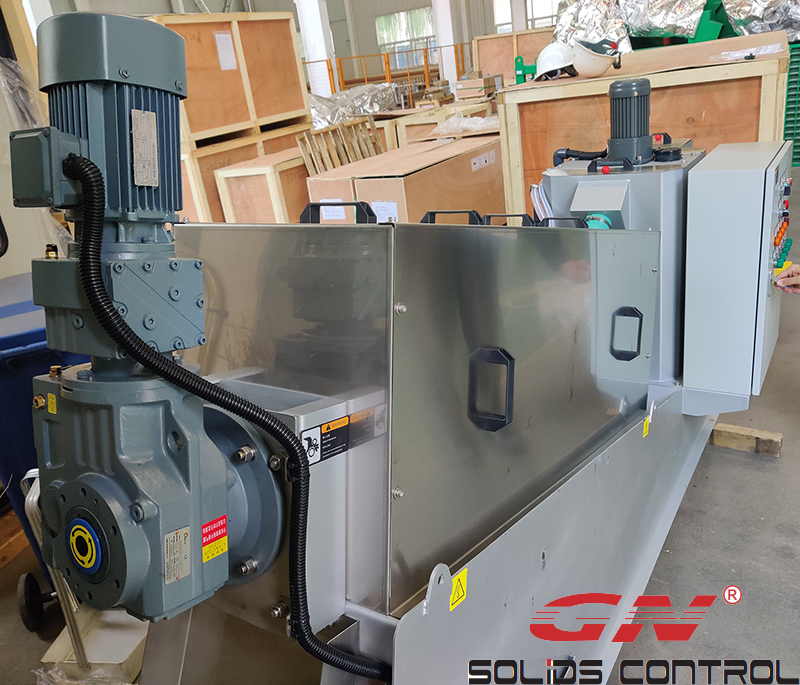 Screw press dewatering machine is different decanter centrifuge. Decanter centrifuge utilizes the centrifuge force that generated under the high rotate speed, the solids and liquid will be separated into different layers. Screw press is through press material to make the solids dryer and get the clean liquid, the energy consumption is more lower. As usual, it can not treat the material with hard solids inside. And also need to mix with chemical to combine the solids into flocccule and then the machine can separate well. The treatment capacity is depended on the solids content of material. The more higher solids content ,the smaller treatment capacity. As usually, the max solids content should no more than 5%, otherwise the material should be treated by shale shaker to reduce solids content.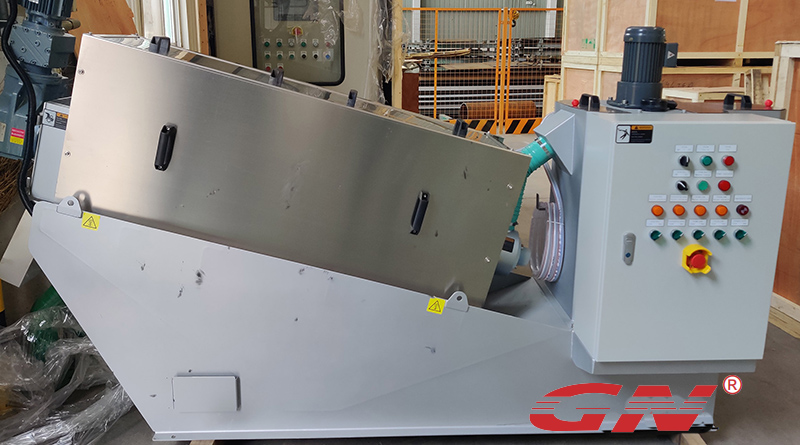 Low power consumption is the the biggest advantage compared with other equipment. For example the biggest model GNDL-404 with 52m3/hour capacity, which power is only 6 kw, the same capacity decanter centrifuge is 37-45kw. This feature makes it very popular in different industry, especially in the food industry, waste water treatment etc. And also for some special industry, we can use different material to satisfied the industry standard. For example ,we choose stainless SS316 for food industry.
GN has lot of experience in solids-liquid separation,not only the equipment, but also some customized system for special project, we provide the technical support by free. If your project have demand in our equipment, welcome to contact us.