As we all know that most equipment are used for the oil gas industry to treat the drilling mud ,especially the Decanter centrifuge ,the decanter centrifuge is one kind high speed centrifuge to separate the small size particle.This year GN built its fourth plant ,which is a big plant and main produce some new products such as the screen bowl decanter centrifuge.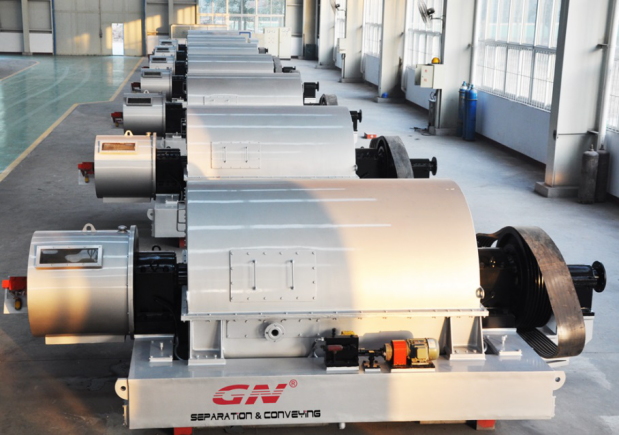 The screen bowl decanter centrifuge is one kind low speed centrifuge,it is wide applicability for dewatering of flotation clean coal, medium coal, tail coal, primary slime, cyclone underflow and pipeline coal terminal. The centrifuge bowl assembled by two parts,one part is similar with the bowl of decanter centrifuge,and the other part is screen bowl with hole.The slurry can through these hole under the centrifuge force.And also the filter section of the centrifuge bowl applies high-aluminum ceramic screen mesh, long service life.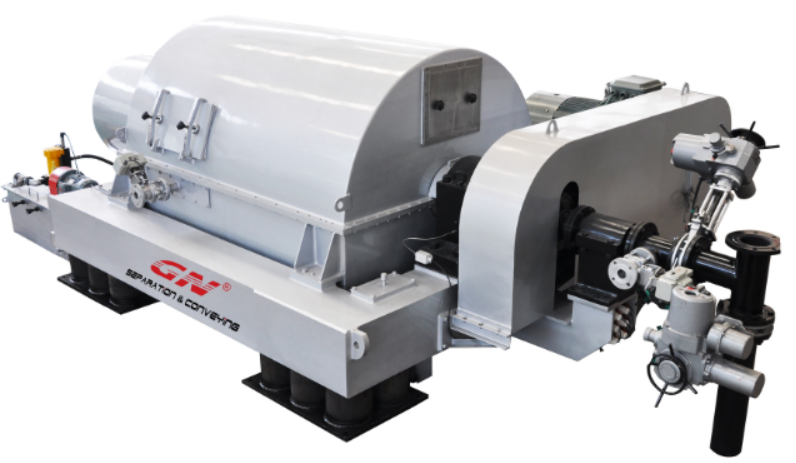 GN screen bowl decanter centrifuge has 5 models, they are SBC900×1800,SBC1100×2600,SBC1200×2000,SBC1400×2000,SBC1600×2400. They are different in the bowl size ,for example the SBC900X1800 means the bowl diameter is 900mm and the length is 1800mm. The more bigger bowl size mean the big capacity. It is 10-100 tons/hour for the different models. As we said it is low speed centrifuge ,the roated speed is only between 600-900rpm. The power is between 110kw-280kw. This screen bowl Decanter centrifuge can separate the Ultrafine Coal the size between 0-0.5mm. The liquid after the screen bowl decanter centrifuge will be feed into the decanter centrifuge for the last step treatment to recycle the coal smaller than 0.5mm and also get the water for reuse. GN screen bowl decanter centrifuge main for the cola mining company, and we have 1 year warranty and good after service ,for the north American customer if you want to know more about this kind product,you can contact GN Solids America LLC, which will reply you soon and send the information what you want.