OTC is short of offshore technology drilling. It is the most important show for drilling industry . Every year the people from different countries come to here to show their own new technology about drilling and also equipment. GN participated in OTC from 2015. Actually, OTC had broker off 2 years because the covid-19. And this year, the host hold this OTC again.
At this OTC show, GN meet lots old customer from all over the world ,especially client from Africa and middle east and also south America. Lots old friends shared their opinion about the drilling industry. The drilling market, petroleum market. All we are believe the market will go well as long as the oil price raising. For this time, GN take our shale shaker and solids vacuum pump to show. Many people are very familiar with GN shale shaker, it is our most featured equipment , GNZS594 F is our 4th generation model. According to client feedback, we upgrade our shaker for many times till it can reach most of customer client. Actually ,this shaker get good reputation from client. Every year we sold more than 300 units shaker to global. And the number is keep raising.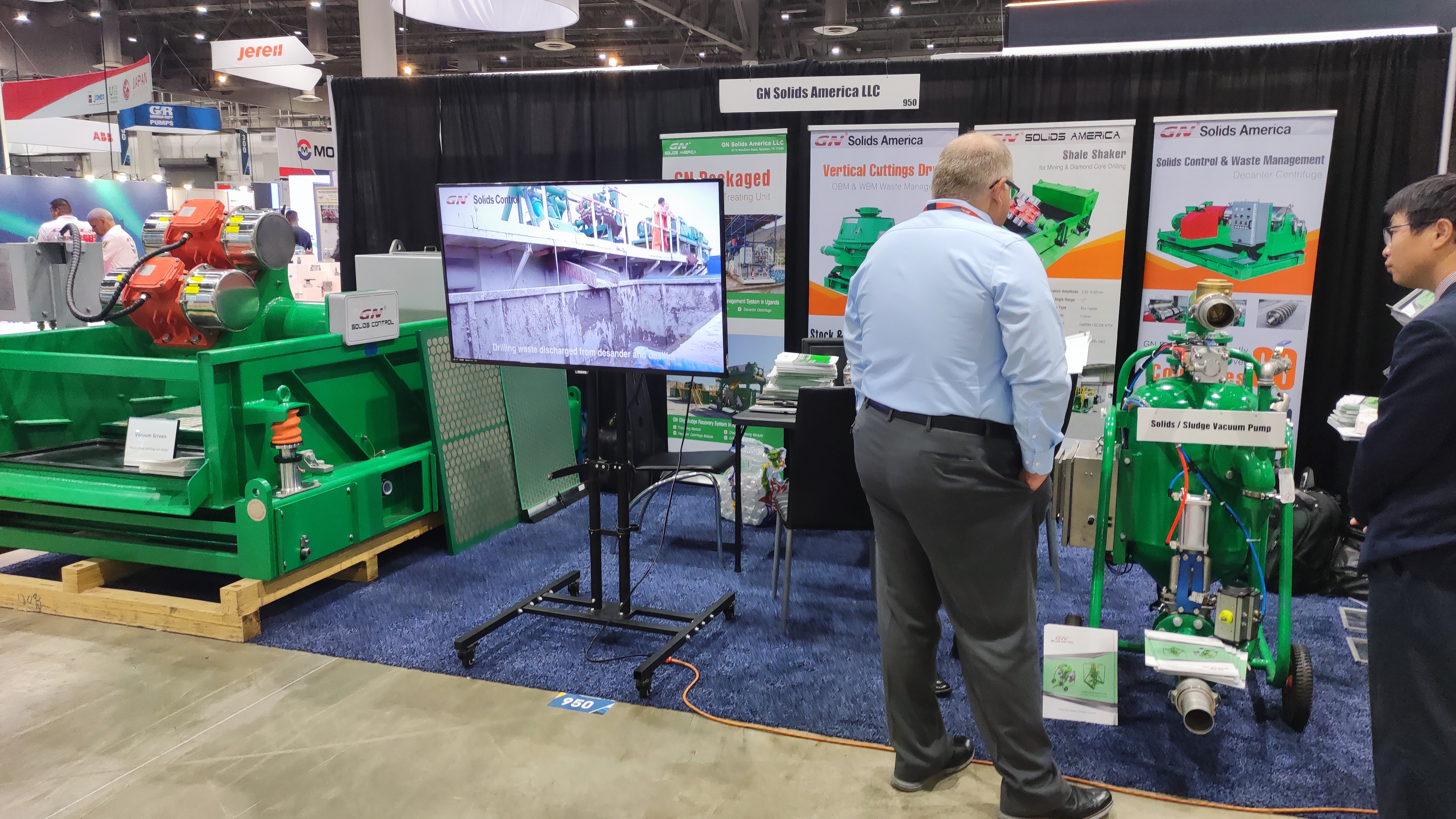 Except the shale shaker, we also showed solids vacuum pump 10B model. This pump is different with other type pump, which is used to transfer the material with high solids content such drill cutting or oil sludge. It is driven by air. The most suck distance is more than 50 meter and discharge distance can be more than 1000 meters. The pump attract lots customer at OTC, because the special structure and its particular application. Many client told they will try to use this pump to instead their old low efficiency method for oil sludge transfer. Especially for some crude oil tank cleaning, the sand on bottom.
GN can provide all series solids control equipment, if you have demand on these equipment ,welcome to contact us any time.