GN Opening Shaker Screens
GN Solids Control is a TOP 1 shaker screen manufacturer in China. Most GN Solids Control shaker screens are manufactured and delivered to over 70 countries. GN Solids Control manufactures huge of shaker screens which can be used to replace Derrick, Mongoose, King Cobra etc.


In this February, GN Solids Control opened the No.2 factory which is only 10mins drive from GN headquarters. GN No. 2 factory is mainly manufacturing shaker screens and some other solids control equipment. Before GN Solids Control is able to manufacture over 5000 pieces shaker screens, now with the opening of GN second factory, GN Solids Control is able to manufacture three times of the old volume.
GN Solids Control manufactures all those popular shaker screens, while for those shaker screens are not commonly used, GN Solids Control also provides customized solution.
GN Solids Control also manufactures opening shaker screens made from polyurethane. Those opening shaker screens are mainly used in mining area. As the opening is very large, big solids can be separated out by these shaker screens while the treating capacity can reach to over 1000GPM or even much larger.
In the No Dig area, such as HDD drilling, bored pile drilling or water well drilling etc, GN Solids Control also use the opening screen a lot as a primary shaker screen. By using these opening mesh shaker screens, clients will save a lot of those commonly used shaker screens as those larger rocks destroy the fine mesh shaker screens easily.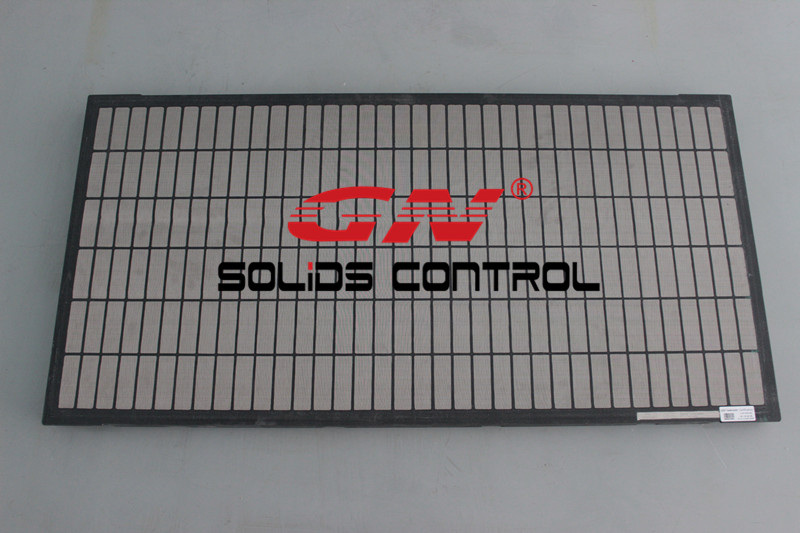 Generally speaking, one 20 ft standard container can hold around 450 pieces shaker screens, and one 40 ft standard container can hold 900 pieces shaker screens.
Now in GN Houston warehouse, there are more than 1000 pieces shaker screens are stocking. Clients can pick up those shaker screens from GN Houston warehouse pretty fast. Just give us a call, free samples will be provided for testing!