GN Solids Control is one of the largest solids control and drilling waste management manufacturer. Besides those large equipments, GN Solids also manufacture many replacement shaker screens for world famous shale shakers.
Last year, GN Solids Control built another factory which is quite close to GN headquarters. GN NO.2 factory will manufacture more shaker screens by using more advance CNC machines. Before GN Solids Control can provide over 5000 pieces shaker screens every month, with the opening of the No.2 factory, GN Solids Control will be able to provide over 15000 pieces shaker screens every month.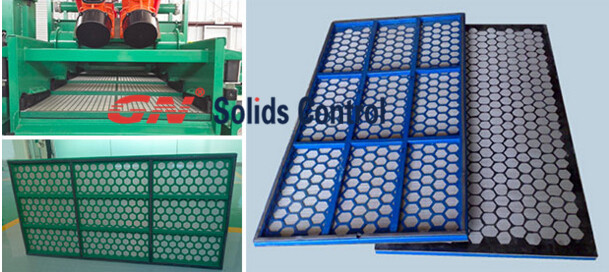 GN No.2 factory will manufacture shaker screens with automatic machines which will help to keep the quality more steady. Most of the shaker screens will be composite material shaker screens. Due to the excellent working performance and good quality, GN composite material shaker screens are more widely accepted compared to the metal frame shaker screens.
Composite material shaker screens have larger screen area as the supporting frames are less than the metal frame ones. And the weight is much lighter for composite material shaker screens.
Now most of the well know shaker screens GN Solids Control can provide replacement ones for them. Shakers such as Derrick FLC 500 series, 2000 series can use GN replacement 500 PMD, 500 PWP and 200 PMD, 2000 PWP screens. Some other shakers such as MI-SWACO Mongoose screens are also widely used. Besides, NOV King Cobra, VSM 300 shakers can also use GN replacement screens.
With the new technology used, GN shaker screens are upgraded to have a longer using life and better separating performance, while the price will be lower compared the former shaker screens.
The oil price is going down, but with the large usage of GN replacement shaker screen, oil and gas drilling companies will save over 50% every day. GN Houston warehouse has many shaker screens in stock, which can provide a fast delivery for immediate orders. GN also has the other offices in Moscow and Middle East which guarantee a quick response.