TBM is short of tunnel boring machine, which is one kind big equipment for the tunnel excavation. It is widely used in the subway tunnel ,and some other traffic project. When boring tunnel, the rig temperature will raise quick and also there will be lots of drilling cutting in the front of rig machine. So this machine need to use drilling mud to flush the drill bit for cooling. And also the mud will take out the drilling cutting out tunnel. As usually,the TBM project need large water, if we do not treat these mud. It will be series pollution and waste water.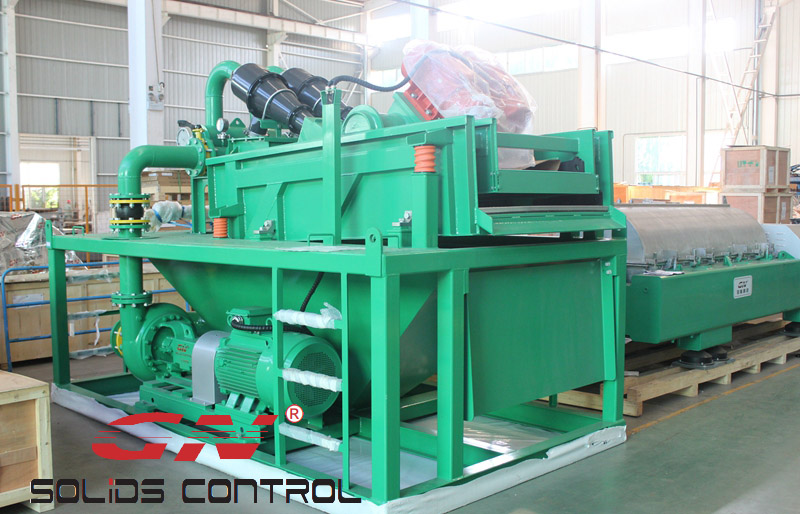 Last week we delivered one desander and one GN decanter centrifuge for the TBM project. This desander was equipped bottom shaker. When the slurry feed into hydrocyclone, the liquid will be separated out under the separation force, and the solids will down to bottom shaker. The shaker could generate more than 7 G force with high frequency of vibration. The contained liquid and solids will be separate and follow into the mud tank.
As usually,the desander only can treat the particle bigger than 60 um, the TBM require the liquid as much clear as better. So we add the decanter centrifuge for further separation. GN 453 decanter centrifuge has be exported to many countries and served TBM project , which capacity is 60m3/hour. Decanter centrifuge is one kind equipment that utilize the G force that generated under the high rotated speed to reach the solids liquid separation. As we all know, the solids density is bigger than water. When the material bear big G force, the different density solids and liquid will separate layers, the bottom solids and top layer of liquid. Mud after decanter centrifuge , the solids content of discharged liquid will less than 5%, which is totally can be reuse for TBM.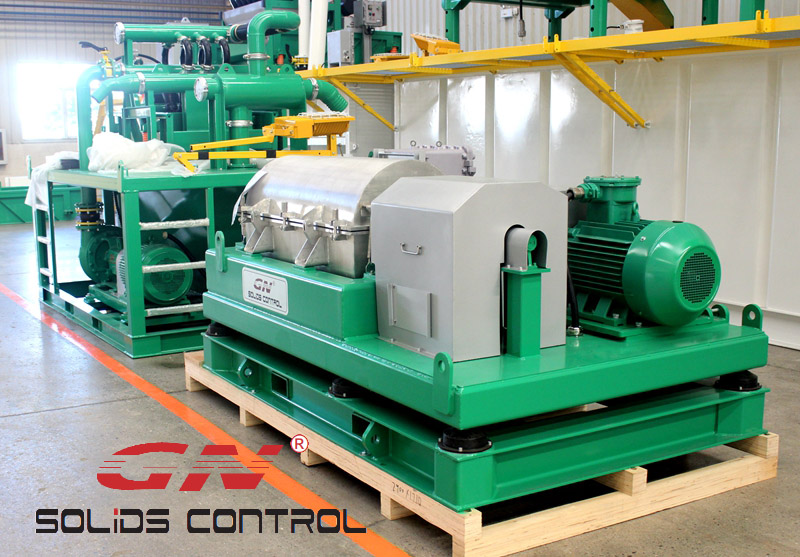 GN has been in separation for more than 15 years. We have full experience and stable quality , if you you interest in our separation equipment , please contact us , we will be pleased to provide technical support.