GN Replacement Shaker Screens
GN Solids Control is a first rank manufacturer on shaker screens. Different kinds of shaker screens can be manufactured by GN Solids Control. Now GN Solids Control manufactures more than 5000 pieces shaker screens monthly. In last year, GN just established another factory, with the use of GN No.2 factory, more and more shaker screens can be manufactured.
GN Solids Control is always devoted to manufacture various shaker screens in a fast speed. The GN No.2 factory can manufacture 2 times of the shaker screens every month. GN Solids Control will be able to provide over 15000 pieces shaker screens in the near future.
The No.2 GN Solids Control company will use many advance CNC machine to manufacture composite material shaker screens. As GN Solids Control has many orders every week, large drilling companies keeps purchasing shaker screens from us, we need to produce more screens, including replacement screens for Mongoose, replacement screens for Derrick (500 series or 2000 series), replacement FSI screens as well as replacement NOV screens (King Cobra and VSM series) etc.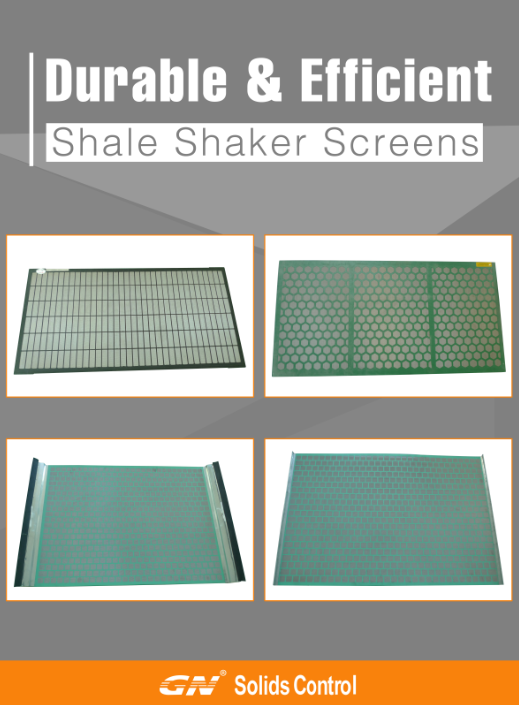 GN Solids Control also provides customize solutions for shaker screens are not used a lot. We only need to the wire weaving type (or a picture) and dimension. Free samples can be also provided for clients have regular orders. With the use of No. 2 manufacture plant, GN will provide more composite material replacement screens for Mongoose with a very competitive price.
Now GN has one branch company in Houston, GN Solids America LLC has a large warehouse which can stock many crates of shaker screens. For customers has large demands and urgent demands, GN Solids America can ship them from Houston, TX. Screens can also be sent to Canada and Mexico in a short period. Welcome to our Houston warehouse, we would like to show you around and give you some introduction on the GN Solids America.