GN Manufactures Metal and Polymer Shaker Screens
GN Solids Control is a world famous shaker screen manufactured, manufacturing plant located in Beijing. There is one large warehouse in Houston, TX. Shaker screens are stocking in Houston for fast delivery.
Last week, GN Solids America LLC which is the branch company of GN Solids Control just received one large 40 foot container from China. Many shaker screens including metal frame and polymer frame screens are in stock.
Various shaker screens are manufactured by GN Solids Control. Now GN Solids America LLC is working closely with many drilling companies from USA and Canada, they keep buying shaker screens from GN, although the shipping period from GN cost around 35 days, many shaker screens are stocking for some drilling companies several months in advance in order to provide a better lead time.
GN Solids Control manufactures replacement shaker screens including Derrick, Mongoose, FSI and King Cobra etc, some of the shaker screen can be manufactured by metal frame one and polymer frame one. There are over 5000 pieces shaker screens are manufactured monthly. GN Solids Control just opened another factory in Beijing, there will be more shaker screens manufactured in that No.2 factory.
If you time go to GN Houston warehouse, you will find that GN Solids Control has hundreds of shaker screens in stock. However, as many drilling companies keep buying GN shaker screens quite regularly, GN shaker screens disappear really fast.
This year, in order to provide a better supporting policy and thanks for all GN older friends, GN Solids Control has adjusted the price of shaker screens and discounts are given based on the purchase amount of every year.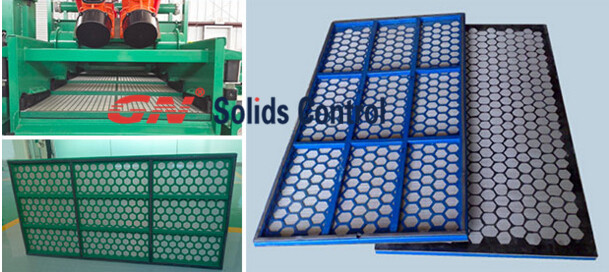 Shaker screens are also can be customized with the logo of drilling companies logo if they need. Purchase amount over 500 pieces can be considered to manufacture customer's logo. Welcome to GN Solids America LLC and see hundreds of shaker screens in stock.