As we know, at the begin of GN funding , we main serve the oil gas industry, and made the solids control equipment to treat the drilling mud for oil well drilling company. As the the company development and the technology accumulation, we upgrade our equipment to adapt different project. Such as the trenchless project ,tunnel boring, horizontal direction drilling and some other municipal engineering. Trenchless and TBM both most time also will use the mud to improve the drilling efficiency. Last week we provide 3 set mud jet mixer for treachless project.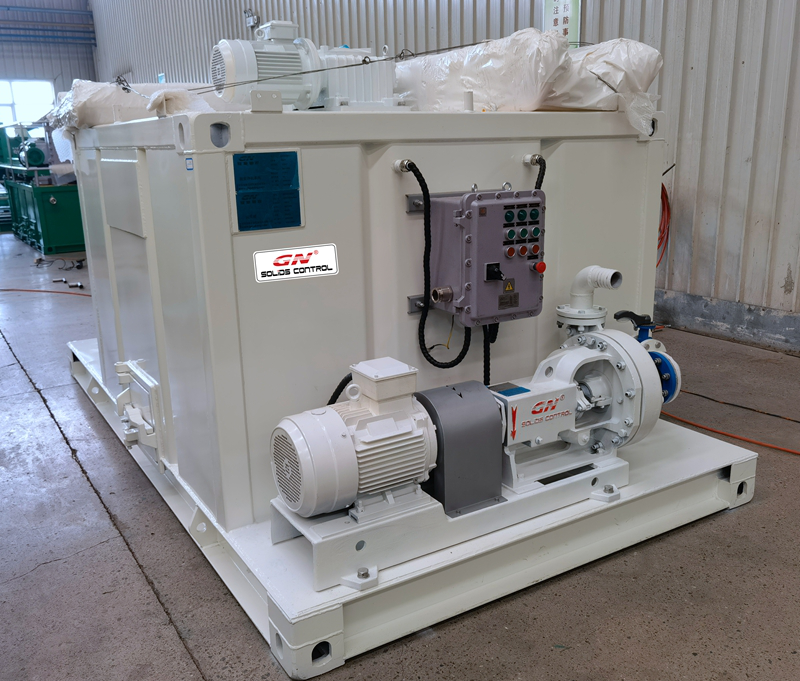 These equipment used for China domestic project. Form the photo we can see, it include mud hopper,centrifuge pump , mud tank and electrical control panel. This is one mini mud mixing system, this design is convenient to transfer to different project site, especially when we work on city. The mud hopper used to dump mud material like cement, barite etc... it has a venturi design to generate the suck pressure to make sure the material can feed into tank and mix with water quickly. The second main equipment is centrifuge pump. GN centrifuge pump casting used ductileiron to anti wear and keep the long lifetime, the pump parts are 100% interchangeable with Mission pump. This is also convenient for our client to buy the replaced part in local market.
When the mud mixer working, the centrifuge pump suck the liquid from tank, then dump mud material into mud hopper ,material will mix with liquid through venturi ,and back into tank. There is also equipped mud agitator, the agitator can prevent the solids settle on bottom and keep the mud property. This system capacity is about 90m3/hour, and the tank volume is 6 m3,for some small project, which is enough as a mud buffer tank.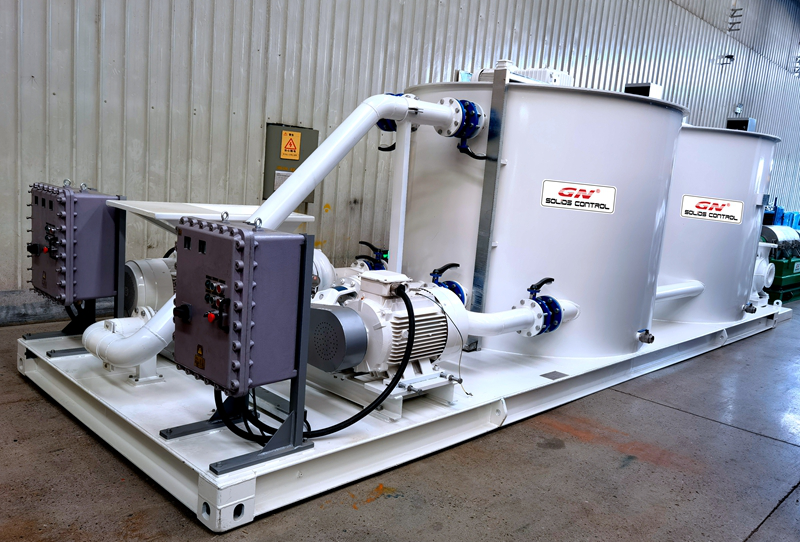 For most trenchless project, which do not need explosion proof ,but we do can provide Atex, IECex ,CNEX these different ex proof standard. If you have demand on these equipment, welcome to contact us for more information.