Shaker screen is one wearable product used on shale shaker. Screens are largely used when do the solids and liquid separation work. Due to there are various shaker brands, screens are also varies when using in different shakers.
GN Solids Control has two manufacturing plant in China, which is only about 40km far away from Beijing Airport. Every year, there are many customers come to GN factory and check GN shaker screens. Until now, GN shake screens are widely used in over 60 countries.
GN Solids Control manufactures over 5000 pieces shaker screens every month, which includes replacement screen for Derrick (500 series, 2000 series and Hyper pool), Mi-Swaco (Mongoose) and NOV (King Cobra and VSM) etc. There are some other shaker screens are widely manufactured. Generally speaking, GN Solids Control provides all the shaker screens for global famous shale shakers.
As there are two poplar materials used for manufacturing the shaker screens' back frame: steel (or metal) and polymer (or composite material). GN composite material shaker screens are more popular due the excellent working performance and longer time usage.
Now GN Solids America LLC has many shaker screens in stock, there are over 1000 pieces shaker screens in stock. Shaker screens such as replacement Derrick 500, replacement Mongoose, replacement King Cobra as well as Fluid System screens etc are largely in stock. GN screens in Houston warehouse are always available for global clients.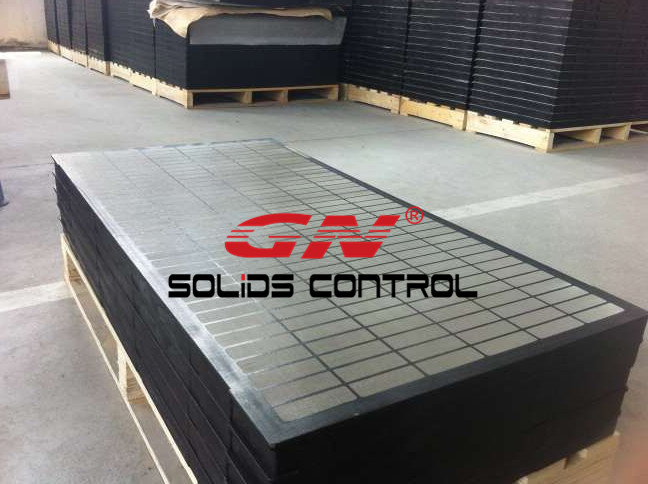 In the future, GN Solids America will stock more composite shaker screens in our Houston warehouse. On the other side, metal frame shaker screens are also available when customers want a more budget shaker screens.
GN Solids America LLC has large interests to find distributor in USA, Canada and Mexico. If you're drilling companies that used many shaker screens monthly, or if you're a trading company sells a lot of shaker screens, don't hesitate to give us a phone call and discuss on the cooperation details.