GN Solids Control has one branch company in Houston, which is GN Solids America LLC. As the oil price is pretty low, GN Solids America LLC now is providing low price shaker screens with the high quality to help our drilling customers cut the cost of equipment investment.
GN Solids Control manufactures more than five thousand pieces shaker screens monthly, most of which are composite material shaker screens. From the beginning of establishment, GN Solids Control is devoted to provide the most cost effective shaker screens to the global world. With these years fast development, GN Solids Control shaker screens have been used to replace many famous shaker screens in more than sixty countries.
GN Solids Control shaker screens have been proven to working successfully in various shale shakers. According to the test date collected from worksites, GN composite material shaker screens can be used for 350~500 hours. Life time varies when treating different drilling mud with different viscosities or densities.
In order to provide a better lead time for customers has urgent needs, GN Solids Houston warehouse now keeps over 2000 pieces shaker screens in stock. Shaker screens will be arranged for fast delivery once we get the order.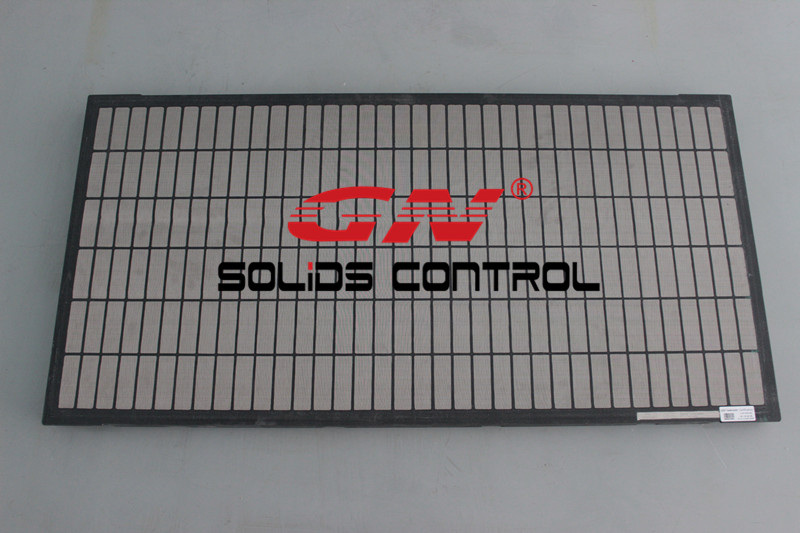 It's a very good sign the oil price is getting higher and higher since the main oil produce countries are trying to cut the production. When the oil price gets higher, GN Solids Control will provide more shaker screens to global customers. As many drilling companies have already tried GN shaker screens, we believe they will keep using GN shaker screens as there is no difference with the original shaker screen, while GN shaker screens especially those composite shaker screens are even much better than those original ones.
Welcome to visit GN Houston facility! For the shaker screens order, all you need to do is tell us the API no. and sizes, we will work on the quotation and delivery as early as possible.