GN Solids Control is a famous shaker screens manufacturer who has been providing over thousands of shaker screens to global customers. It's well known that GN Solids Control has been working on designing and manufacturing shaker screens for many years, now GN Solids Control manufactures various of replacement shaker screens such as replacement screens for Derrick, replacement screens for Mi-Swaco Mongoose, replacement screens for King Cobra and replacement screens for Fluid System.
GN high quality shaker screens have been widely proved to work successfully in various work sites. GN now manufactures two types shaker screens: one is metal frame screen and the other is composite frame shaker screen. GN Composite Frame Shaker Screen can work 350 to 700 hours before broken.
In 2013, GN Solids America LLC as one branch company of GN Solids Control was established in Houston. With these years fast development, GN Solids America LLC has been cooperating with hundreds of customers in North America. GN Solids America has a large warehouse that keeps thousands of shaker screens stocking in Houston. For customers have immediate needs, GN Solids America LLC can deliver shaker screens to customer's worksites in a short period.
With the opening of GN No.2 factory, more and more shaker screens can be manufactured. GN Solids Control mainly manufactures composite frame shaker screens, now over 5000 pieces shaker screens can be manufactured every month.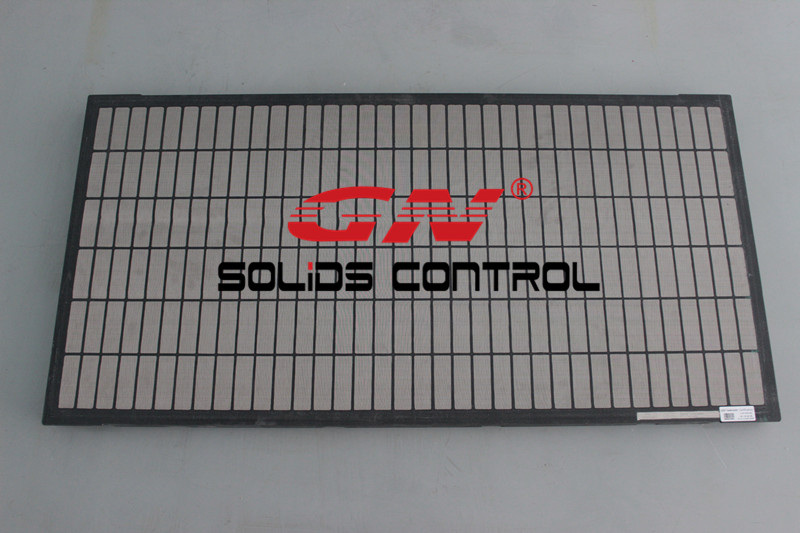 GN Solids Control is only targeted to provide the most cost effective shaker screens to global clients. In 2017, GN Solids Control will be able to provide replacement composite shaker screens for Derrick. Before GN Solids Control only manufactures metal frame shaker screens for those replacement Derrick 500 or Derrick 2000, for the future composite frame shaker screens, the life time and separating performance will be much better.
GN Solids Control always welcomes new partners to sell shaker screens in North America. Welcome to connect with GN Solids America sales office for more cooperation details.