GN is a equipment manufacture of solids control and waste treatment .At the begin of GN history , we main provide the equipment and service to the oil well drilling company ,such as the shale shaker ,mud cleaner ,shaker screens and also mud system etc .These equipment is main used to treat the drilling mud ,remove the solids from the mud. As long as the development of GN ,we not only serve oil well drilling , but also the other industrious which has the demand of solids-liquid separation. Last week we delivered one drilling mud solids control system for coal mining.
This solids control system has two application. One is clarify the drilling mud that generated in the coal drilling. This system include 2 units GN shale shaker, 1 set GN desander, 1 set GN desilter and also the centrifuge pump. The two sets shale shaker can remove the big particle size that bigger than 60 um. And the pump will transfer the material and feed into the desander . The desander is combination of hydrocycloe and shale shaker. After the desander treatment , will treated by the desilter ,desilter is used to remove more smaller particle. The drilling mud will be clean enough for reuse.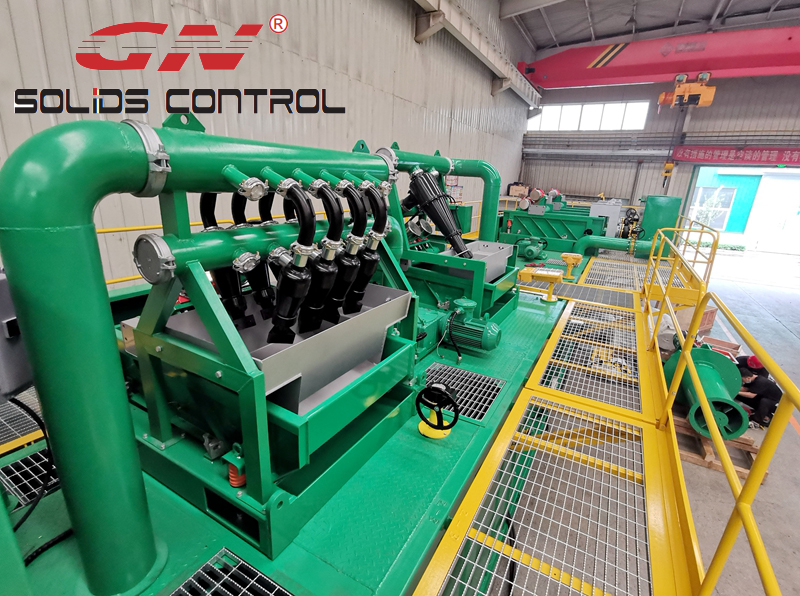 Except the solids control equipment ,this system also equipped the mud jet mixer. In the drilling program ,sometimes we need to adjust the mud density ,that need to mix some special material with water. This mud jet mixer include the mud hopper and centrifuge pump. This is a high efficiency unit with 45-340 m3/hour. This mud system consider the shipping delivery when make the design ,so the mud tank dimension can be load into container to transfer.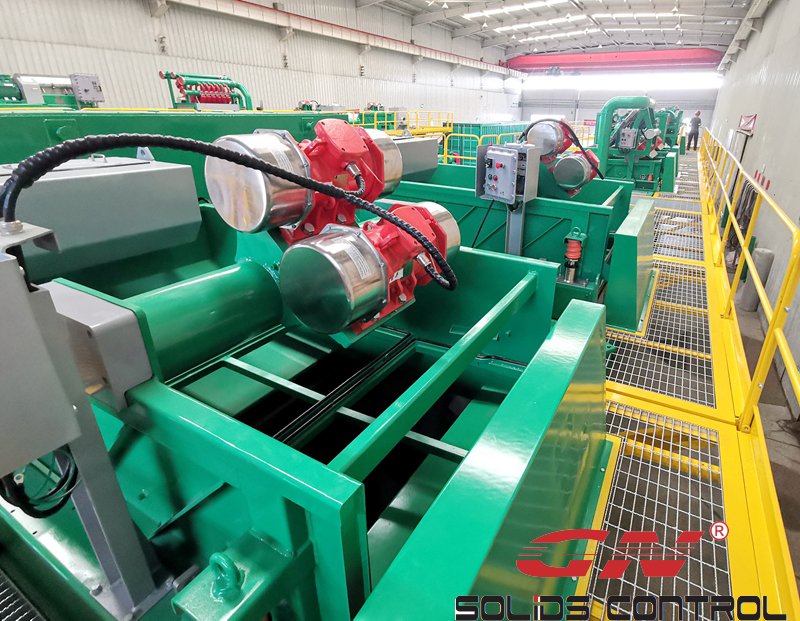 GN can provide the customized proposal for your project. That is our advantage to serve customer ,because different project has the different requirement. If your project has the demand to the solids-liquid separation , welcome to contact us , we will be pleased to share our experience and provide the technical support.